Apple has been granted a patent (number 9,710,944) for "electronic document thinning" that involves is iBooks Author software. iBooks is a free ebook app that allows you to read publications purchased at the iBooks Store. iBooks Author lets you create iBooks textbooks (as well as other types of books) for the iPad and Mac.
The patent involves a system for authoring, publishing, and distribution of electronic documents is provided. The system includes a content authoring and publishing application to author and publish electronic documents, a content distribution system to distribute electronic documents, and a set of user devices that include digital content viewing applications that are used to read the electronic documents. The content authoring and publishing application is used to author and publish high-resolution versions of electronic documents.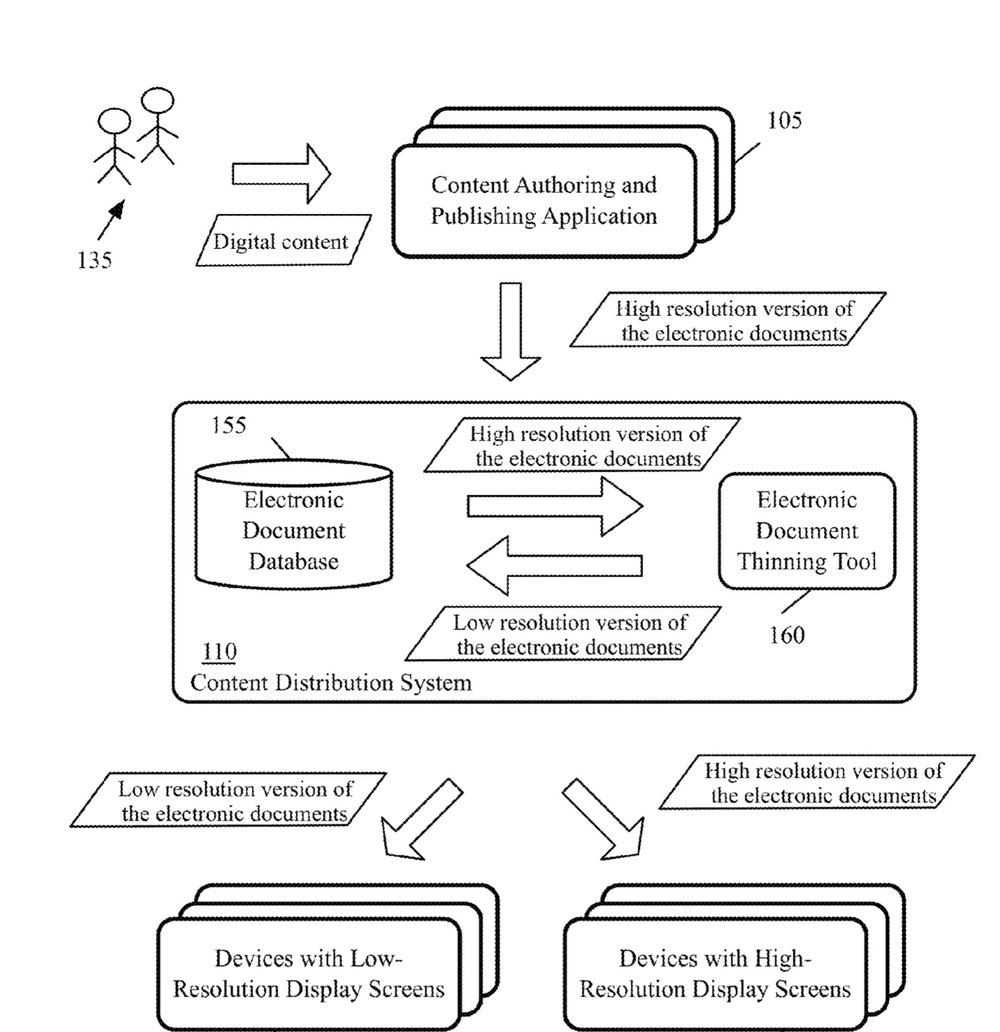 The high-resolution version of each document is associated with a set of annotations for each high-resolution image in the document. The annotations allow an electronic document thinning tool in the content distribution system to create a low-resolution version of each image and generate a low-resolution version of the electronic document without receiving low-resolution images from the author of the document.
Of course, Apple files for — and is granted — lots of patents by the U.S. Patent & Trademark Office. Many are for inventions that never see the light of day. However, you never can tell which ones will materialize in a real product.