Video game publisher, Versus Evil, in partnership with independent developer Tim Conkling, have made the strategic digital board game, Antihero, available on macOS and Windows systems.
Set against the backdrop of a gas-lit Victorian underworld, players assume the role of a Master Thief, and employ underhanded and ruthless tactics to dominate the city and outwit their opponents. The game includes a story-driven single player campaign and a Skirmish-vs-AI mode to help would-be thieves practice their skullduggery skills before going face to face with online opponents.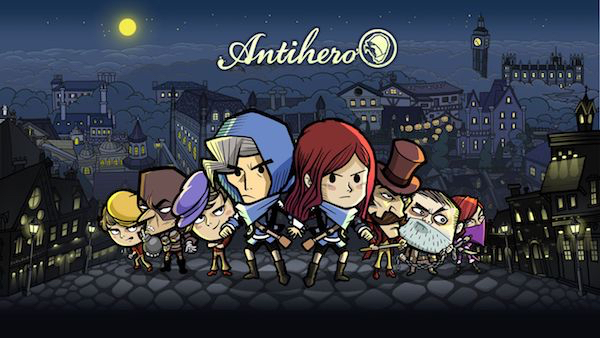 Antihero also includes two online game modes. Casual Matches are asynchronous affairs; players can take their time to their next move, and have multiple games running simultaneously. In Live Match, players face their opponents in real-time, with a turn-timer upping the pressure dramatically! Experienced thieves can set up custom "House Rules" to tailor matches to their tastes.
A 10% launch discount is available to gamers who buy the game in its launch week. Afterward, the standard edition of Antihero will be available for $14.99with a deluxe edition priced at $19.99, including the complete game and its official soundtrack. The game is available here, the Twitch Store, STEAM, Green Man Gaming, and Gamer's Gate.