Apple has been granted a patent (number 20170195388) for "station creation" that involves allowing you to create your own music "stations" in Apple Music, the company's music streaming service, and iTunes.
In the patent filing, the tech giant notes that, increasingly, people are using electronic devices to purchase and consume digital content, including books, music, movies, and applications. One way of consuming digital content that is becoming more and more popular is "Internet radio."
Internet radio generally refers to streaming music that is provided over the internet and/or other network connections to various viewing devices, computing devices, including desktop computers, laptop computers, and mobile devices, such as smart phones, tablet computers, and other mobile computing devices.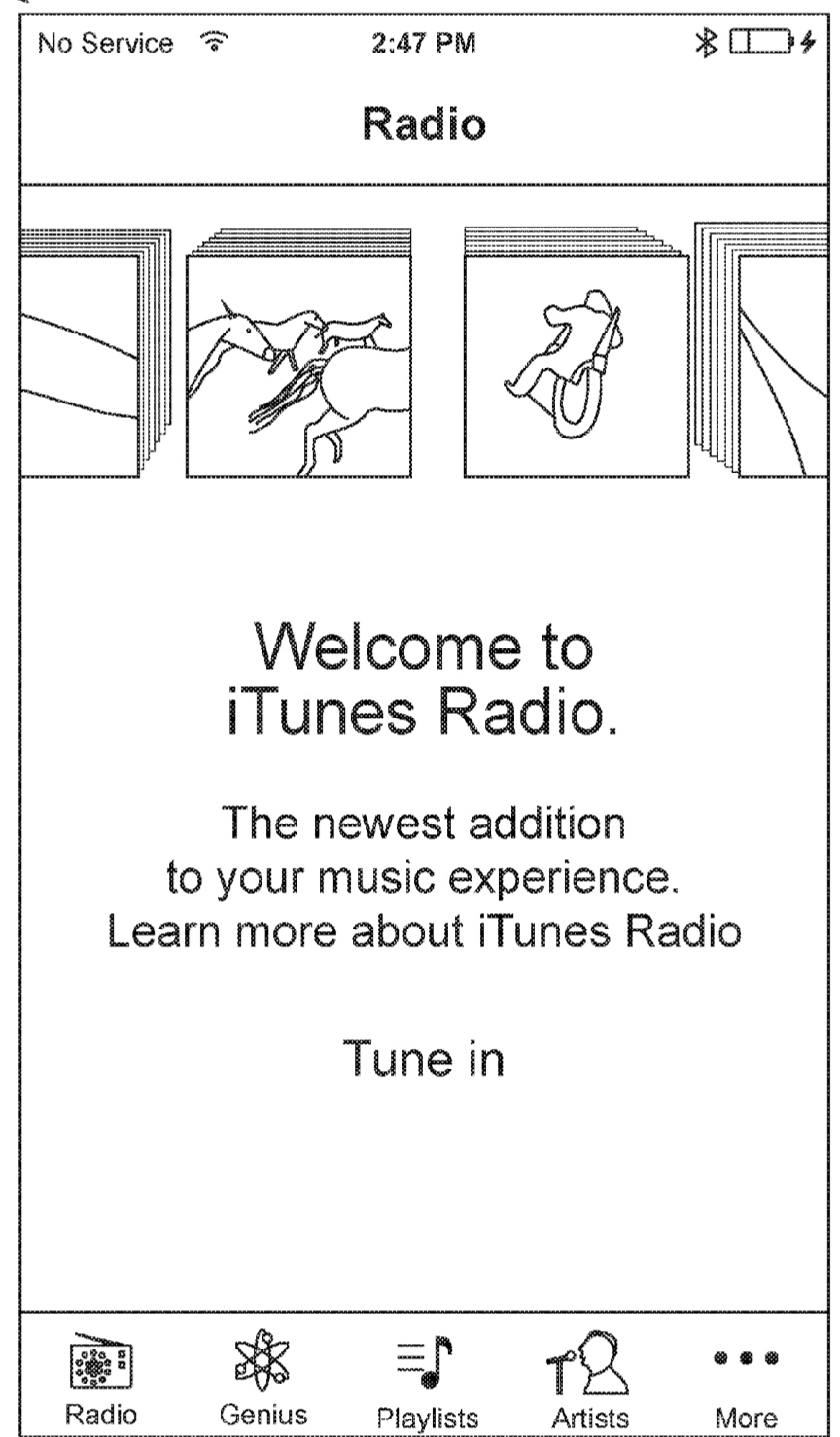 Some Internet radio applications and services are similar to traditional radio services provided by broadcast radio stations, in that the music, advertisements, and/or other content that is broadcast and/or otherwise played is centrally controlled by a single entity, such as a disc jockey or "DJ," for a relatively large number of listeners. In other Internet radio applications and services, the advertisements, music, and/or other content that is broadcast and/or otherwise played is selected for and played to a narrower, and sometimes individual, audience.
For example, some Internet radio systems may allow a user to create an Internet radio station based on one or more content seeds. Like a traditional broadcast radio station, an Internet radio station may represent a media channel via which a particular selection of songs and/or other content is provided, but for an Internet radio station, the selection of songs that is provided may be defined based on the one or more content seeds.
Typically, the content seeds are songs, albums, or artists that are selected by the user based on individual tastes and interests. An Internet radio service then may select one or more songs for the created internet radio station based on the content seeds provided by the user. The selected songs then may be provided to the user, for instance, via a streaming network connection.
Apple's invention involves systems and methods for creating stations by adding new media streams. A system and method can include a graphical interface having a group of graphical elements associated with remotely stored media streams, and an initiation object for adding new media streams. Input corresponding to a selection of the initiation object to display new stream options can be received.
Input corresponding to a selection of a new stream option can be received. A selection indication of an added new media stream can be provided. Adding a new media stream can include displaying a graphical animation that adds a graphical element associated with the new media stream to the group of graphical elements on the graphical interface.
Of course, Apple files for — and is granted — lots of patents by the U.S. Patent & Trademark Office. Many are for inventions that never see the light of day. However, you never can tell which ones will materialize in a real product.