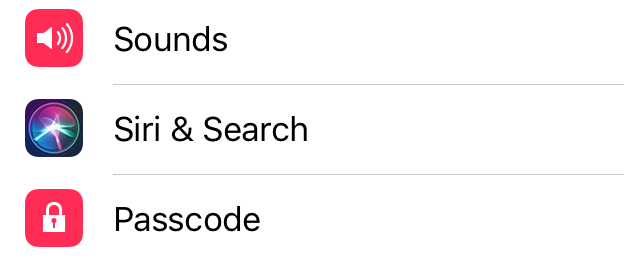 It's the first full day of Summer, and the living is really easy — there's not too much to report from the world of Apple today:
Graphic files in iOS 11 seem to indicate where an embedded home button would appear on a bezel-less iPhone 8
One Wall Street analyst thinks that Apple is still having issues with that embedded home button and that the iPhone 8 will ship late
It's beta day! Beta 2 of macOS High Sierra, iOS 11, watchOS 4 and tvOS 11 all sowed up today, along with a new beta of Xcode 9.
The text version of the podcast can be viewed below. To listen to the podcast here, click the play button on the player below. Apple News readers need to visit Apple World Today in order to listen to the podcast.

Text Version
This is Steve Sande for Apple World Today, and you're listening to the AWT News Update for June 21st, 2017.
One of the big questions about the upcoming iPhone 8 — or 10th anniversary iPhone if you will — is whether or not it would use a customary home button in the bezel of the device. If there's no bezel, the home button would become just part of the screen. What testing of iOS 11 is showing is that there are user interface graphics hidden in the code that appear to be showing a small animated graphic that would appear when using Siri on a device without a home button. A fixed version of that graphic appears in the Settings app on iOS 11, so it could very well be used to indicate the location of an embedded home button on the iPhone 8.
Speaking of the iPhone 8, one Wall Street analyst — Timothy Arcuri of Cowen and Company — claims that Apple still hasn't figured out the embedded fingerprint scanner and home button for iPhone 8. According to Arcuri, there are three different options on the table for Apple: first, putting pinhole in the glass to use an optical or ultrasonic sensor, second, to use a capacitive or infrared "film" sensor that's embedded in the display, or third, thinning the glass layer over the sensor area. Arcuri thinks that the indecision is going to lead to a delay of one or two months in production, with the phone shipping in October at the earliest. Of course, Arcuri is also doubtful that Apple will release the iPhone 7s and 7s Plus alongside the iPhone 8, which runs totally counter to the thinking from just about every other analyst.
Developers just received notice of the second beta of macOS High Sierra and iOS 11. At this time, the public beta is still not available for general download by people registered in Apple's public beta program, but it's expected that we'll see the public release within the next week. For those developers who have already installed High Sierra and iOS 11, the update will appear as an "Over The Air" update in Settings > General > Software Update on iOS devices and in the Mac App Store on Macs. In addition, a new beta of Xcode 9 became available today, including Swift 4 and the SDKs used to build apps with the latest innovations from Apple. Oh, and if you happen to be trying out watchOS 4 or tvOS 11, beta 2 showed up for those as well.
That's all for today ; I'll be back tomorrow afternoon with another edition of the AWT News Update.