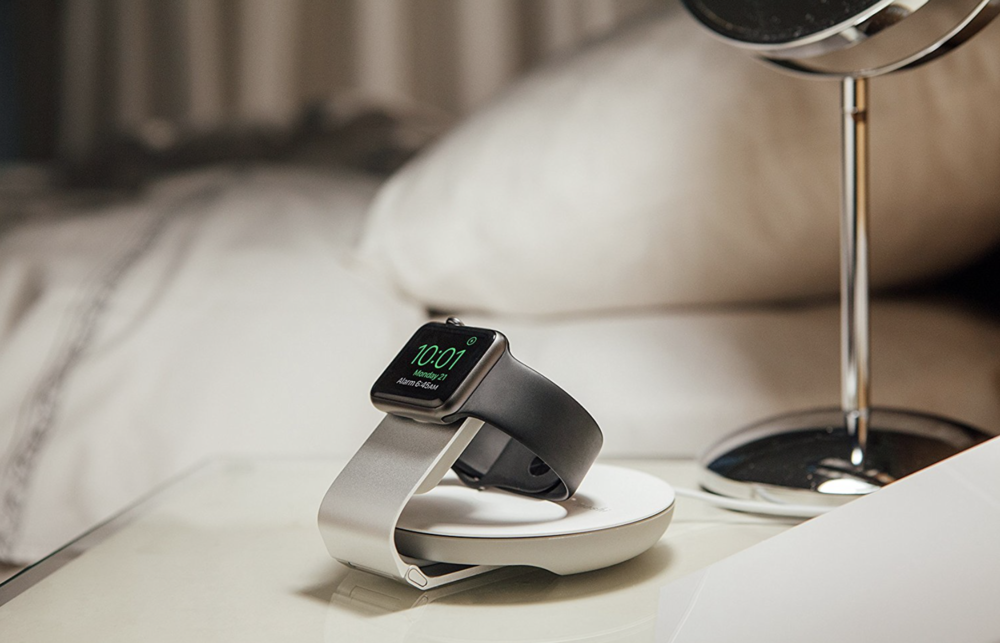 Planning on a vacation sometime this summer? Chances are good that you'll be taking your Apple gear with you, and if that gear includes an Apple Watch, then you need to get the Moshi Travel Stand (US$34.95, affiliate link). Keeping your Apple Watch charger "puck" and cable under control, the Moshi Travel Stand looks great in the process.
Design
Like most third-party Apple Watch stands, the Moshi Travel Stand uses your stock Apple Watch charger cable. Simply take the round magnetic charging head, pop it into the round hole on the end of the aluminum "arm" that pops up from the Travel Stand's base, then run the cable down to the base. There's a flexible silicone sheath that you can wrap the long USB cable behind, with just a few inches of left over cable sticking out.
When you're ready to go, just take the Apple Watch off of the stand, then fold the arm down and wrap any excess cable around the base. Everything is in one very compact (4 inch — 10.6 cm diameter) "puck" ready to drop into a bag for travel.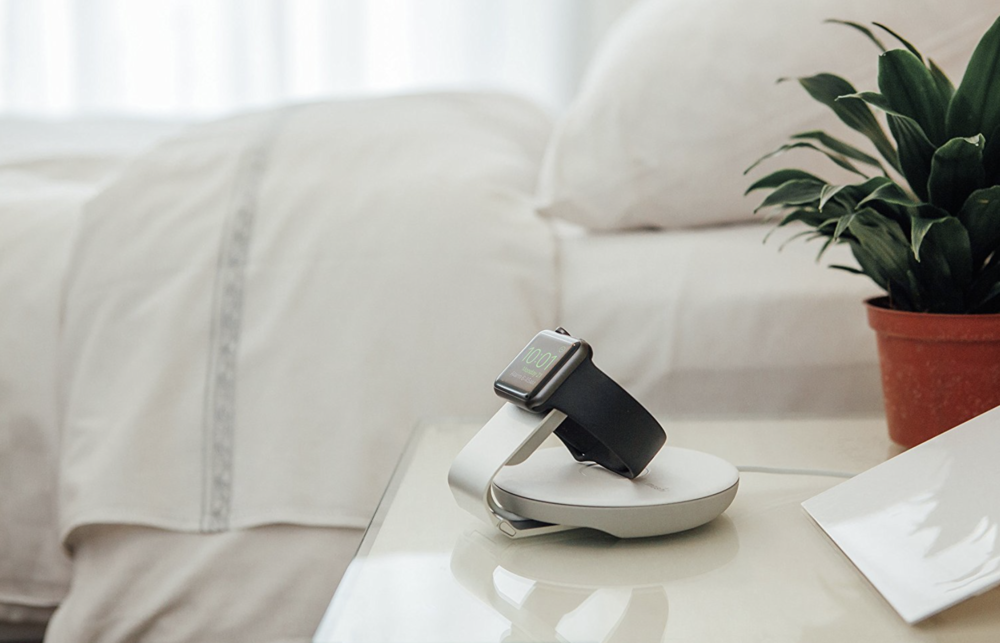 Function
What can I say? It's a stand and it's portable. It handles your Apple Watch in nightstand mode, so the time appears with a tap while charging. The cable management provided by the base of the device is wonderful as it does a good job of swallowing that six-foot cable Apple provides. The aluminum arm that holds the charger is good-looking and functional, and it can be adjusted to just about any angle that suits you.
As with most Moshi products, the Travel Stand really looks good and does its job with both the 38mm and 42mm Watch models.
Conclusion
Because of the superior handling of the excess charging cable in the base, I'm dumping my old travel charger stand for this one. It's a must-buy for any Apple Watch owner who travels!
Apple World Today Rating (out of 5 stars): ★★★★★