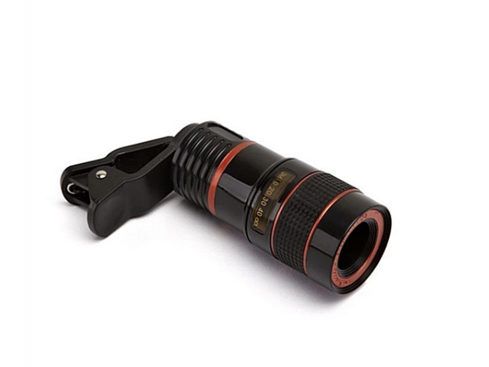 iPhone cameras are great for wide angle views, panoramas, and portraits, but even the iPhone 7 Plus with its 2X "telephoto lens" lacks the capabilities of DSLR zoom and telephoto lenses. We've got a deal on a removable 8X telephoto smartphone lens for $12.99 that brings everything up to eight times closer so you can see details that are invisible to your normal iPhone camera lens.
The great thing about this lens? It works on any smartphone, iPhone or not. It uses a novel spring clip that works to hold the lens securely to your iPhone while you compose and take your photo, yet can be removed in seconds.
It's available in black or white, and priced at $12.99 you can afford to buy two or more lenses and give them to friends or family. Get 'em today!