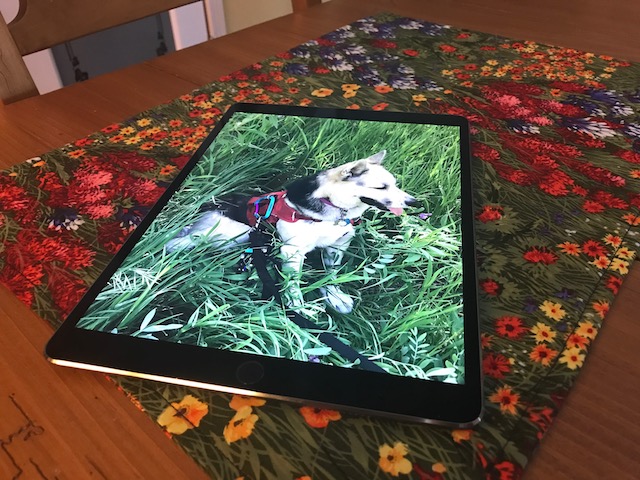 Already halfway through the month of June? Tell us it's not true! At least we have some good news to keep you from getting too depressed.
Apple World Today has just posted a video "first look" at macOS High Sierra that all Mac owners should watch
Those new iPad Pros are not only fast, but they're actually faster in many ways than Apple's top-of-the-line MacBook Pro
IBM is setting up "Garages" where developers will create apps for the Apple-IBM MobileFirst initiative.
Alphabet's Nest may be looking at supporting Apple HomeKit after an announcement last week at WWDC that software authentication of accessories will now be accepted
AWT is sponsored this week by Letter Opener, powerful macOS and iOS software for opening those winmail.dat, MSG, and XPS files from Windows PC users. Check it out online at winmail.help.
The text version of the podcast can be viewed below. To listen to the podcast here, click the play button on the player below. Apple News readers need to visit Apple World Today in order to listen to the podcast.

Text Version
This is Steve Sande for Apple World Today, and you're listening to the AWT News Update for June 15th, 2017.
Interested in what's going to be available in macOS High Sierra when it arrives later this year? We have a new video on our YouTube channel that highlights some of the features. That YouTube channel is available at youtube.com/c/appleworldtoday.
Our recent review and benchmarks of the new 10.5-inch iPad Pro proved one thing; the new tablet that uses the Apple A10X Fusion CPU is fast. What we didn't realize is that it's actually faster than the 2016 and 2017 MacBook Pros with Touch Bar in a number of performance tests. When it came to single-core CPU performance, the 2016 MacBook Pro won the day. The 2017 MacBook Pro was at the top of the multi-core CPU performance test, followed by the 10.5-inch iPad Pro and 12.9-inch iPad Pro. But where the iPad Pro really kicked some rear end was in the Geekbench and GFXBench tests of the Graphics Processing Units. The Geekbench Metal GPU tests showed the 10.5-inch iPad Pro at the top of all devices with the 12.9-inch model in second, followed by the 2016 MacBook Pro and the 2017 MacBook Pro. The new iPad Pros also excelled in the GFXBench graphics tests, coming out ahead of the MacBook Pro models.
The Apple-IBM enterprise mobility partnership that started three years ago has been very productive in terms of creating apps and app frameworks that can be adopted by corporations of any size. Now IBM has announced a new initiative to accelerate the development of the MobileFirst apps for iPhone and iPad. The company is building app development studios called Garages, with two soon going online in Shanghai, China and Bucharest, Romania. The first MobileFirst for iOS studio was set up in Bangaluru, India, and other app studios can be found in Atlanta Georgia, Cupertino California, Toronto Ontario, and Chicago Illinois.
IBM is taking advantage of its Watson cognitive assistant by embedding its capabilities into the mobile enterprise apps created at these locations.
9to5Mac reports that officials at Nest, the home automation company owned by Google's parent company Alphabet, have said that they may consider adding Apple HomeKit support to its products. The changes may come about as Apple has made big changes in hardware authentication requirements. Initially, Apple required a special hardware authentication chip in HomeKit devices, but the company made an announcement at WWDC that appears to have gone unnoticed by many — they're adding software authentication support to HomeKit with iOS 11, which means that older accessories that have been shipping for a while could theoretically gain HomeKit compatibility with just a simple software update.
Ever received winmail.dat files in emails and wondered what they were hiding? They're email messages from Microsoft Outlook that can't be natively read by Macs, but there's an easy solution: Letter Opener. Available for macOS, macOS Mail and iOS, Letter Opener makes the contents of winmail.dat, MSG and XPS files usable immediately. Go to winmail.help for more information and links to download or purchase Letter Opener.
That's all for today ; I'll be back tomorrow afternoon with another edition of the AWT News Update.