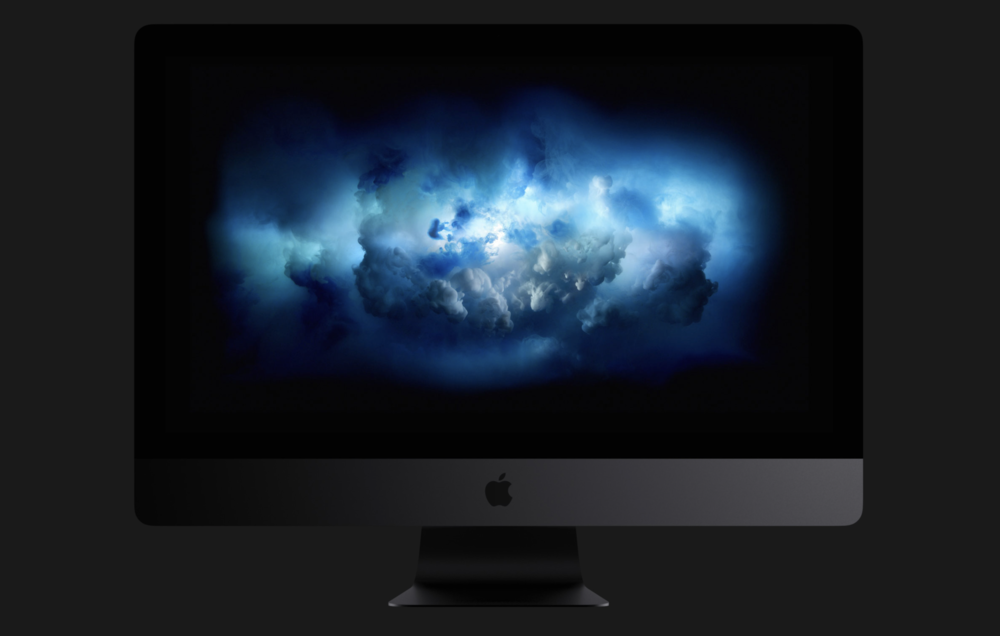 Friday the 13th landed on a Tuesday this month. Fortunately, we're lucky in that there was a lot of Apple news today, so things aren't all bad…
Microsoft Office for Mac 2011 won't be supported on macOS High Sierra at all, and the 2016 version will need an update as well
Sony announced a new brand — PlayLink — at E3 today that is made up of games that support cross-platform play between PS4 and iOS devices
Ever wondered what a fully loaded iMac Pro would put you back? ZDNet did the numbers, and they are as bad as you'd expect…
Third betas of the most recent operating systems have been released to developers
A new book about the development of the iPhone will arrive on June 20, just in time for celebrating the 10th anniversary of the iPhone on June 29, 2007
AWT is sponsored this week by Letter Opener, powerful macOS and iOS software for opening those winmail.dat, MSG, and XPS files from Windows PC users. Check it out online at winmail.help.
The text version of the podcast can be viewed below. To listen to the podcast here, click the play button on the player below. Apple News readers need to visit Apple World Today in order to listen to the podcast.

Text Version
This is Steve Sande for Apple World Today, and you're listening to the AWT News Update for June 13th, 2017.
Microsoft Office for Mac is used in a lot of businesses, big and small, and today a support document published by Microsoft brought some bad news about macOS High Sierra and Office compatibility. The old version that a lot of people are still using, Microsoft Office for Mac 2011, will not work under High Sierra. And if you thought that having the latest version — Microsoft Office for Mac 2016 — was going to help matters, it won't. While the app will run, Microsoft says that "not all functionality may be available" and stability problems may arise where "apps unexpectedly quit." The current version is 15.34, which was released on May 16. Microsoft will not support version 15.34 on High Sierra, and says that the upcoming 15.35 version will work. As noted, it's best to keep beta operating system software off of production Macs and iOS devices, as problems of this type are bound to come up. Chances are very good that Microsoft will have the problems fixed and the new version released by the time macOS High Sierra is released.
Everybody is getting into the iOS game market, with Sony today announcing at E3 that it will launch a collection of games under the PlayLink brand that support cross platform gameplay between PS4 and mobile devices like iPhones and iPads. The games are designed with a second screen experience and group play front and center. According to Sony, "PlayLink combines your smartphone or tablet device, TV and PS4 console, with a collection of brand new games that take advantage of the smartphone or tablet device's touchscreen and camera capabilities… PlayLink games turn your smartphone or tablet into a versatile controller – you can swipe, pinch, drag, tilt, rotate or even snap selfies and draw crafty doodles, depending on the game. No matter which title you choose from our PlayLink collection, it's guaranteed to be a slick pick-up-and-play experience." Two titles listed are the comedy quiz challenge game That's You! which will be available for PlayStation Plus subscribers on July 4th, and Hidden Agenda.
If you're holding out for an iMac Pro this fall and you want it completely maxed out with as much RAM, processor cores, maxed out memory for the Radeon Pro Vega graphics card, and a 4TB SSD upgrade, be prepared for sticker shock. ZDNet did a rough estimate on the costs and found that in addition to the $4.999 base price of the iMac Pro, an 18-core upgrade would run about $4,000, the RAM upgrade would be around $2,700, the memory upgrade for the graphics card would be around $2,000, and that speedy SSD upgrade would be about a cool $3,600. Altogether, that's about $17,300. ZDNet did point out that while this is very expensive for a desktop, for a professional workstation it's not really out of line.
If you're a developer on the beta bandwagon, you'll love to know that Apple delivered third betas of iOS 10.3.3, macOS 10.12.6, watchOS 3.2.3 and tvOS 10.2.2 to developers today. Those betas are running at the same time as the new beta versions of the operating systems that were announced at WWDC last week. Some development shops might be able to run current betas and the betas for upcoming operating systems simultaneously but it could be hard for single-person indie developer shops to keep up.
Finally, if you're a fan of Apple history, a new book will be released soon just ahead of the tenth anniversary of the iPhone's launch on June 29th. "The One Device: The Secret History of the iPhone" is available for pre-order on Amazon for $18.50 in hardcover for release on June 20, while it can also be pre-ordered on the iBooks Store for $14.99 in digital format.
Ever received winmail.dat files in emails and wondered what they were hiding? They're email messages from Microsoft Outlook that can't be natively read by Macs, but there's an easy solution: Letter Opener. Available for macOS, macOS Mail and iOS, Letter Opener makes the contents of winmail.dat, MSG and XPS files usable immediately. Go to winmail.help for more information and links to download or purchase Letter Opener.
That's all for today ; I'll be back tomorrow afternoon with another edition of the AWT News Update