Apple announced its HomePod smart speaker at WWDC 2017 this week, marking its entry into that market as well as its formal manifestation of the concept of an all-Siri voice-controlled smart home in the future. According to a report by IHS Markit, it's "the most sophisticated audio product in the smart speaker race thus far." Following is the research group's reaction to the upcoming product (due in December for $350):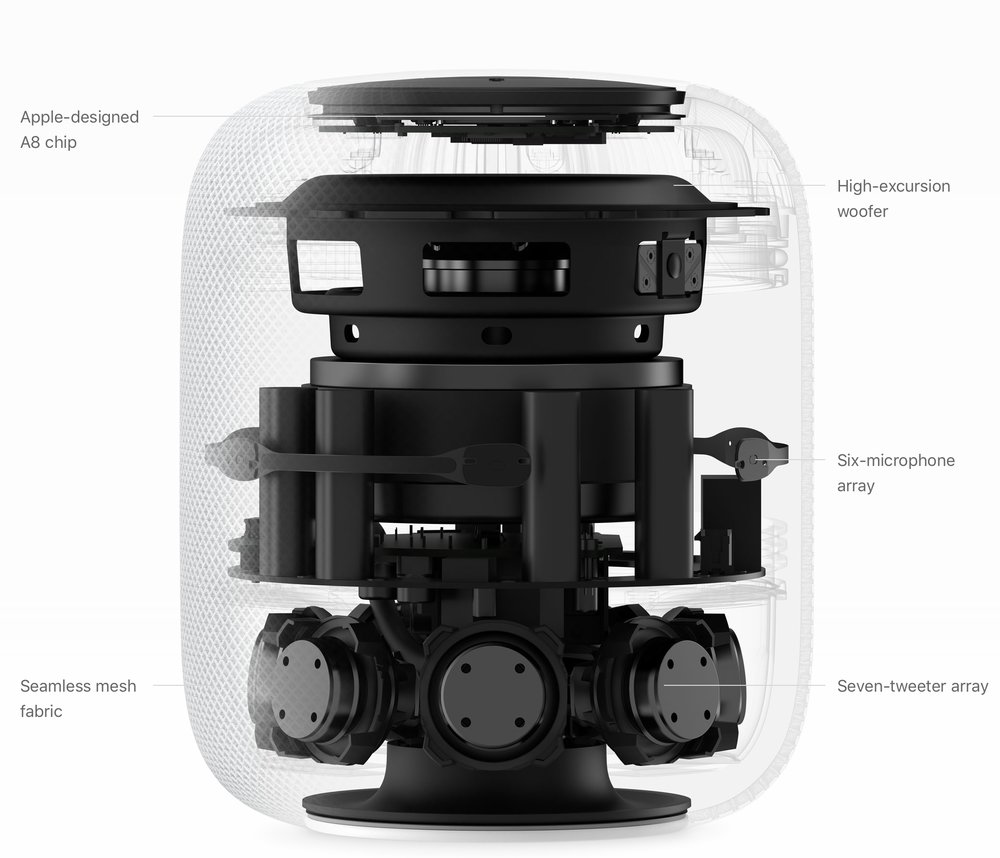 "The HomePod's multi-tweeter array is a competitive advantage even without beamforming, given that most smart speaker designs feature a single tweeter or a single full range driver. High frequencies, unlike bass, are directional; the multi-tweeter array allows for listeners to hear mid- and high frequencies more clearly from different areas of a room compared to the single-to-no-tweeter-based competition.
"HomePod is a shot across the bow for Sonos, long a favored choice of iOS music enthusiasts for multi-room audio. Apple's speaker is placed in the Sonos 'territory in terms of cost and audio quality selling proposition, décor-neutral styling, and automatic audio adjustment for the room (a la Sonos PLAY:5). Sonos' current competitive pivot to accommodate voice control and virtual assistants agnostically is validated even further by Apple's high-end entry into the smart speaker market.
"Apple has taken a differentiated tack in pushing the audio fidelity of the HomePod, as well as its suitability to music. Along with technical capabilities and build, the focus on music is evident in the company's building out of Siri's music-playback-specific recognition library. The depth of commands available for music playback utilizing Siri's voice interface trump that of Google and Amazon.
"Given that music is one of several fundamental high-utilization use cases for smart speakers, it is a keenly-targeted differentiation by Apple which highlights the competitive of its competitors. Amazon and Google have both faced criticism for audio quality and fairly basic music playback capabilities on their respective devices.
"HomePod joins an increasingly crowded mix of two ecosystem competitors in smart speakers, and a world of less expensive devices providing wireless music playback over Bluetooth and Wi-Fi. In this environment, its $349 price is problematic. To a certain degree, Apple can count on many already within the iOS ecosystem to buy the HomePod by default, but to grow beyond that base will require a notable reduction in price given the state of competition in the market.
"Apple's premium positioning ensures that it cannot hope to compete in terms of pure volume with Amazon's Dot as an impulse-buy-friendly mainstream product. Instead, much like the Android-bound Google Assistant, over time it will be the iOS-bound nature of Siri that will spread the Apple-centric smart speaker proposition far and wide. Buyers will opt for the virtual assistant with which they are already familiar.
"One notable difference from Google Home, however, is that Apple's HomePod announcements were not accompanied by any indication of an SDK or tools to allow third parties to build similar hardware. As inexpensive third-party hardware for Alexa and Google Assistant begins to enable low-cost of entry in Q4 2017 and beyond, Apple's high cost of entry will slow HomePod penetration (and by extension the growth of Siri-controlled smart homes).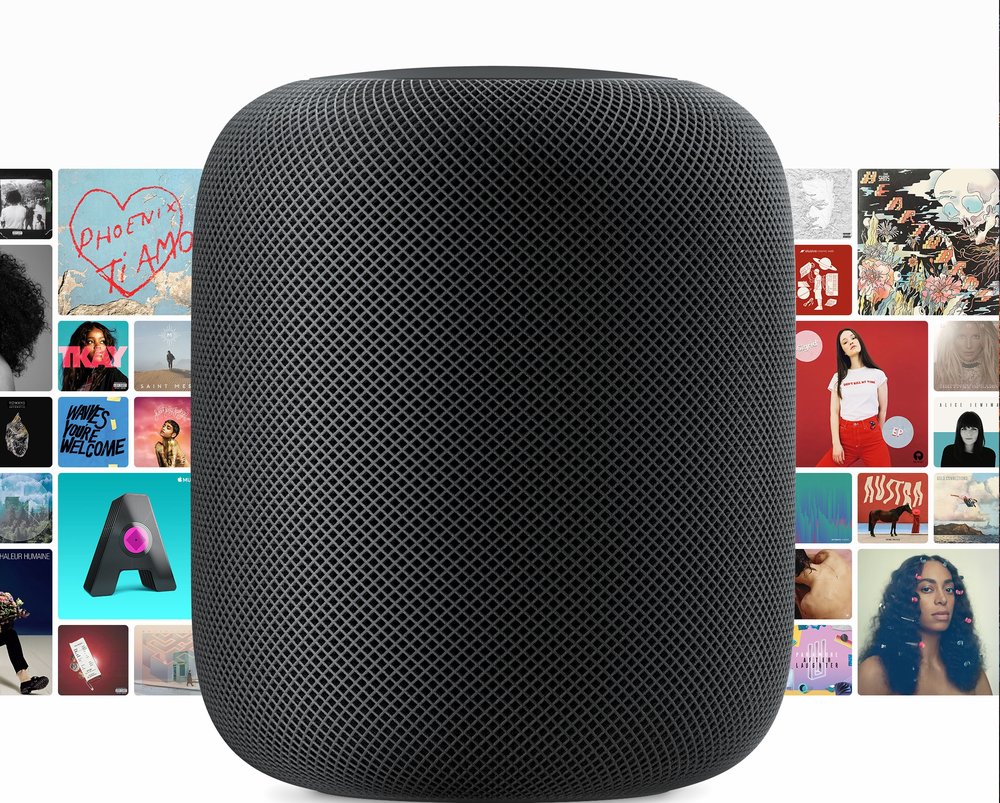 "Competitive pressures are expected to generate announcements of a near-certain price cut (or release of a lower-priced model below $200) by June or September 2018. More important than growing the HomePod market beyond the iOS-based available market, however, is the Speaker's role in firmly anchoring the part Apple plays in the smart home around Siri – vital in a smart home race that has quickly evolved into one that focuses on voice as a unifying interface.
"For Amazon, Apple now joins Google as a significant ecosystem competitor to Alexa. HomePod's entry in the market also marks the official end of Amazon's window of easy opportunity to seize market and mind share with Echo and Alexa while competitors were few or non-existent.
"The HomePod is late to the game, but the smart speaker market is only now emerging from a long infancy, and Apple retains significant sustainable advantage over Amazon. Though the Echo line and the Alexa ecosystem have had a significant head start and have dominated the media cycle thus far, Apple's ecosystem story is broader, larger, and more mature thanks to its established mobile device business. Potential buyers faced with the prospect of learning a new virtual assistant, or sticking with the Siri they're already familiar with, are likely to side with Siri if the ability to execute fundamental tasks is equal or better.
"In the long run, Amazon's growth potential for the Alexa ecosystem is gated by how quickly two competitors with broader, deeper, and more international ecosystems build momentum and get up to speed. Google and Apple are now both in the market and HomePod marks the real beginning of the home virtual assistant race. For Amazon, it is also a sign that Alexa's competitive oxygen is going to be increasingly reduced over time – but only once the HomePod proposition drops in price."