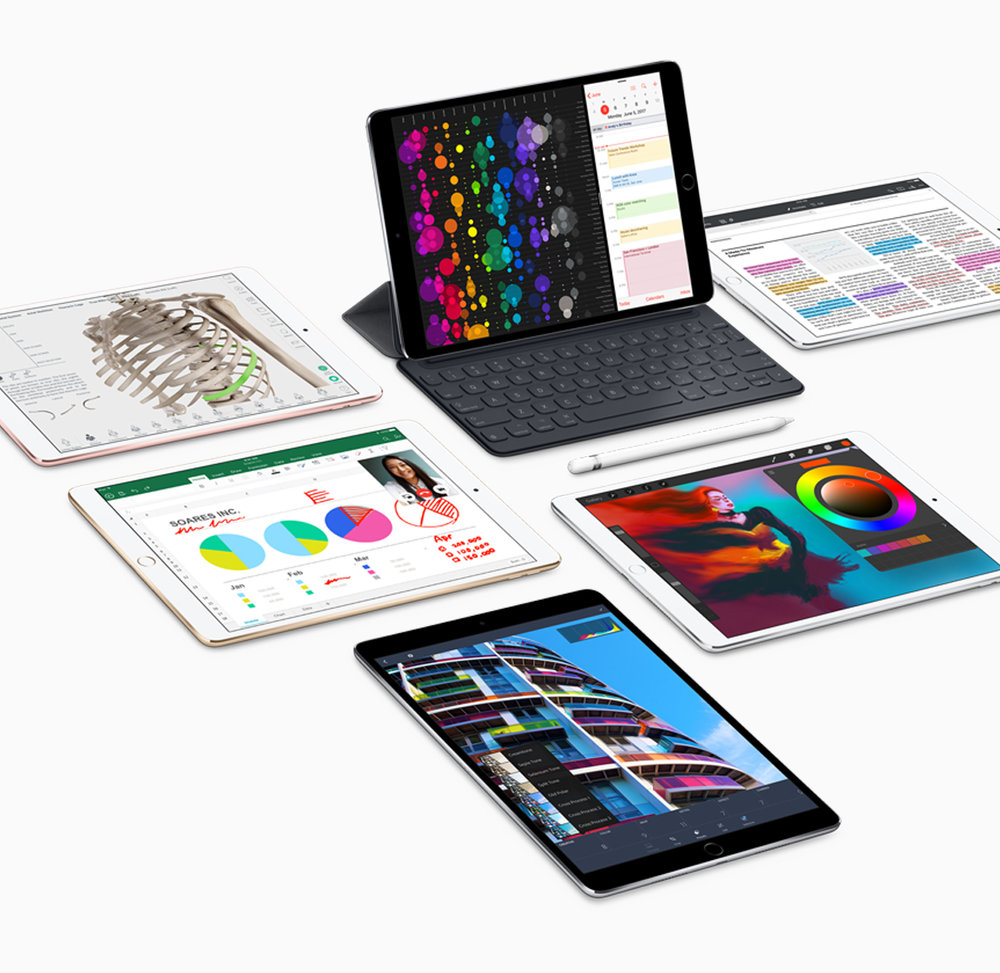 As expected, Apple today unveiled new iPad Pro models. The 9.7-inch model is no longer an option, but there's a new 10.5-inch version to take its place. Here's the word from Apple, followed by our insights into the iPad Pro announcements and a gallery of photos from the announcement:
So, our take on the iPad Pro? First, the 10.5-inch model is genius, providing 20% more screen real estate than the 9.7-inch model at the same weight of the older model. The addition of the more powerful camera and the A10X Fusion chip will make both the iPad Pros quite a bit more useful as well. But the big difference will come this fall with the special features for iPad that are built into iOS 11.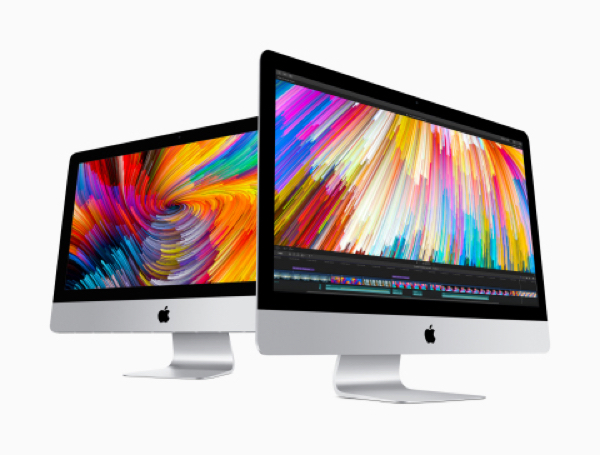 The new all-in-ones deliver powerful performance for 3D graphics, video editing and gaming, and, with the upcoming macOS High Sierra, are a great platform for virtual reality content creation, says John Ternus, Apple's vice president of Hardware Engineering.
The updated iMac features faster Kaby Lake processors up to 4.2GHz with Turbo Boost up to 4.5GHz and supports up to twice the memory (32GB or 64GB in 21.5-inch and 27-inch models, respectively) as the previous generation. The Fusion Drive — which combines the large storage capacity of a hard drive with the high performance of flash — is now standard on all 27-inch configurations and the top-end 21.5-inch iMac. SSD storage options are now up to 50% faster, and iMac comes with Thunderbolt 3, the most powerful and versatile port ever.
Graphics on iMac are much more powerful across the line with the new Radeon Pro 500-series graphics with up to 8GB of vRAM. The 21.5-inch model delivers up to three times faster performance and the 27-inch model is up to 50% faster.
The new iMac's display is 43% brighter at 500 nits and adds support for one billion colors.
Apple also today updated the MacBook and MacBook Pro with faster Kaby Lake processors, added faster SSDs to the 12-inch MacBook and introduced a new $1,299 13-inch MacBook Pro.
The MacBook now features Kaby Lake processors up to 1.3GHz Core i7 with Turbo Boost up to 3.6GHz and up to 50% faster SSD, and supports up to twice the memory.
The updated 13-inch MacBook Pro features Kaby Lake processors up to 3.5GHz Core i7 with Turbo Boost up to 4.0 GHz, and the 15-inch MacBook Pro goes up to 3.1GHz Core i7 with Turbo Boost up to 4.1GHz. The 15-inch MacBook Pro now comes standard with more powerful discrete graphics with more video memory, and the 13-inch MacBook Pro adds a new $1,299 configuration.
Although I thought it would be discontinued, Apple also updated the 13-inch MacBook Air with a 1.8GHz processor.
The updated iMac, MacBook, MacBook Pro and MacBook Air are available to order today on Apple.com, and available to buy in Apple Stores starting on Wednesday, June 7. Additional technical specifications, configure-to-order options and accessories are available online at apple.com/mac.