On a regular basis, Apple World Today posts a list of notable new apps or app updates that have been released. They may not necessarily be new, but they're popular and deserve mention. Here are today's picks.
iOS Apps/Updates
James Hollender has introduced INR Assist – for Users of Coumadin or Warfarin 1.0, The $4.99 medical app was specifically designed to aid patients on blood thinners in keeping track of their Vitamin K intake, which can affect INR/PT results. The app provides access to nutritional data for foods and food servings, based on the USDA National Nutrient Database for Standard Reference for Calories and Vitamins K1, K1D, and K2.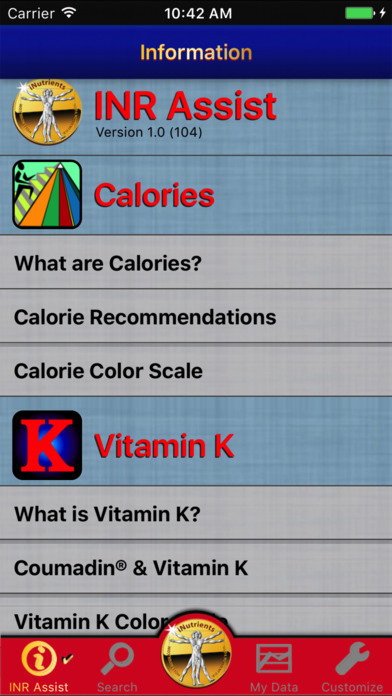 Wenpo Sun, Andrew Milton and Aileen Marie Bayaca have launched Rocklien Run 1.0. It's a free, cartoony, 3D space theme runner with unlockable and upgradable ships, collectable weapon power-ups and blastable combos, and more.
Journo Travel has debuted Currency Converter 1.0. It's a free world currency exchange rate app that provides real-time exchange rates. The app's signature spending tracker keeps a tally of your expenses so you can stay on budget with the tap of a single button. You can check current and past rates on all conversions.
macOS Apps/Updates
Zevrix Solutions has announced Output Factory Server 1.2.28, a feature update to company's output workflow automation tool for Adobe InDesign.
The utility automates printing and exporting from InDesign by processing files from hot folders. Output Factory Server can serve unlimited users on a network and offers layer versioning, preflighting, single page export and more. Version 1.2.28 improves handling of email alerts triggered by preflight errors and gives users easier access to the email templates settings.
Output Factory Server 1.2.28 can be purchased from the Zevrix website for $699.95. A demo is available for download. BatchOutput Server users can upgrade for $350. Output Factory Server requires macOS 10.7-10.12 and Adobe InDesign CS5-CC 2017.