Apple Orchard Road in Singapore opened Saturday to thousands of customers who queued to explore Apple's first store in Southeast Asia. Customers were greeted by Angela Ahrendts, Apple's senior vice president of Retail, and the store's 237 employees when doors opened at 10 a.m. (local time).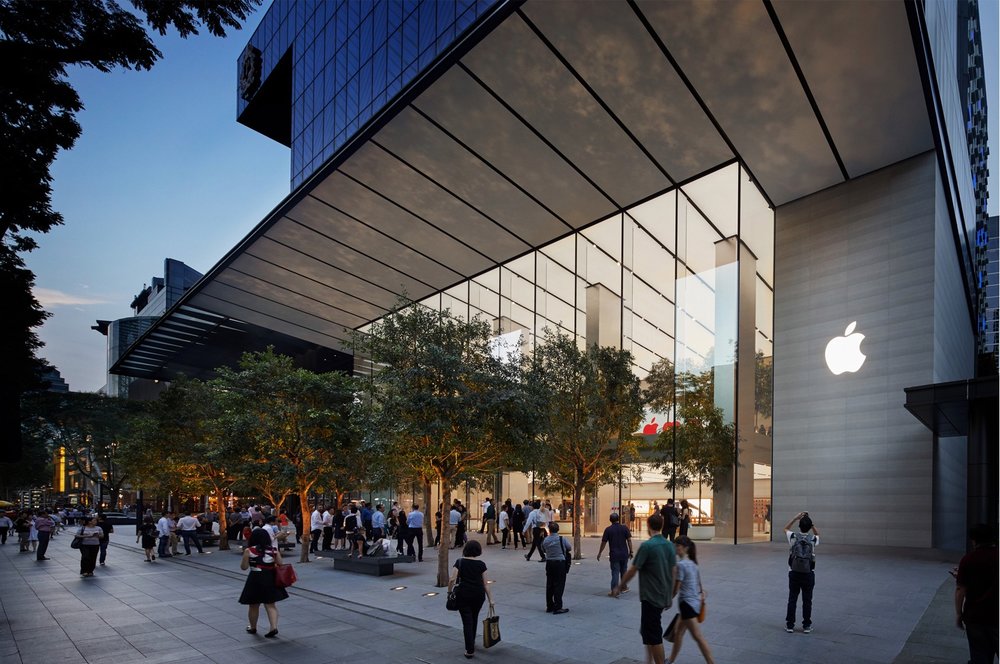 The store sports high-flung lighted ceilings, familiar wooden display tables, tree planters and a large, centrally-located television screen. Twin curved Castagna stone staircases are the architectural highlight of the store. A 25-foot canopy protects Apple Orchard Road from tropical sunlight and provides shelter from the rain.
Apple will soon have 498 retail stores in 22 countries and an online store available in 39 countries. Apple Stores around the world welcome over 1 million customers a day.