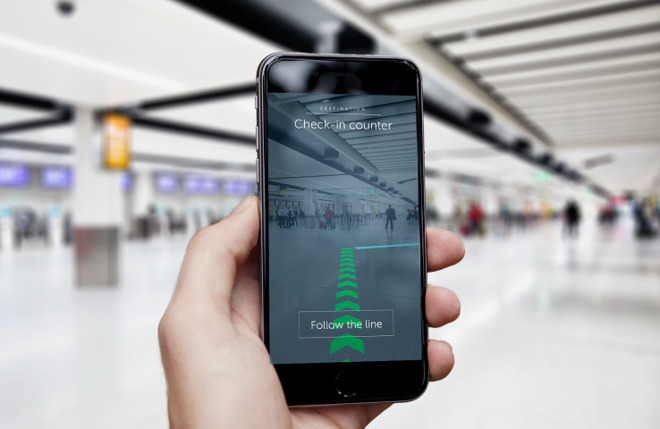 A rather busy Thursday, with a number of timely Apple news stories for you:
London Gatwick Airport installed about 2,000 Bluetooth beacons that will soon be providing precise indoor location information and AR directions around the airport
Apple has made several small changes to its website recently, updating Events, adding a full Newsroom for PR, and publishing full profiles on the Leadership page
Belkin revealed more of its plans to make WeMo home automation devices compatible with Apple HomeKit
Readdle adds drag-and-drop to iOS with their Documents 6 app released today
Many thanks this week to our sponsor, MNML, an easy-to-use and distraction-free Mac app for Medium.com.
The text version of the podcast can be viewed below. To listen to the podcast here, click the play button on the player below. Apple News readers need to visit Apple World Today in order to listen to the podcast.
Text Version
This is Steve Sande for Apple World Today, and you're listening to the AWT News Update for May 25th, 2017.
London's Gatwick Airport is taking advantage of something that we haven't heard much of lately — Bluetooth beacons. 2,000 of the devices are being installed to give iPhone users their location on maps of the two terminals at the airport. In the future, it's expected that the system will provide a way for travelers to use augmented reality directions within the airport. The beacons are needed as GPS-based systems don't work indoors, while using Bluetooth it's possible to get an indoor accuracy of up to 3 meters. The augmented reality app will guide travelers from one location to another in the airport using on-screen arrows that overlay a realtime view of what is ahead of the traveler. A UK startup, Pointr, is working on the system along with an SDK for third parties who wish to use the system.
Apple's website has seen a few changes in the past few days. First, a new Events page at apple.com/apple-events highlights both past and upcoming events at Apple. Next, the PR page has been replaced by a full newsroom at apple.com/newsroom, which features a Flipboard-type magazine showing articles about the company. Finally, the Apple leadership page at apple.com/leadership now features full profiles of all executives with a click.
Do you publish your writing on Medium.com? If the answer is yes, then get yourself to the Mac App Store as soon as you can and get a copy of MNML. As the name suggests, MNML provides a clean, distraction-free interface that's perfect for concentrating on your writing and not on the app. It's featured on the Mac App Store right now for just $29.99 and comes from developer John Saddington, the same person who brought the world the award-winning Desk App for blogging. We're proud to have MNML as a sponsor of the AWT News Update podcast this week and sure that you'll love this app as much as we do.
A few weeks ago we noted that Belkin's WeMo line of home automation devices would become compatible with Apple HomeKit, but we had no details. Now we know this — you'll need to purchase a small HomeKit-enabled device called a WeMo Bridge that will be the interface between WeMo devices and HomeKit. The device is expected to be out this fall, and I can't wait to issue the command to Siri — "Brew coffee for me". Oh, yeah – I have a WeMo-equipped Mr. Coffee brewer.
We're always quite impressed with the work done by Ukraine-based developers Readdle, but they've really outdone themselves this time. They realized that iOS is lacking drag-and-drop capabilities, so they've built that capability in for their own apps — Documents, PDF Expert, Spark and Scanner Pro among them. We can only hope that Apple is also looking at this capability for the future of iOS, which we should hear about at WWDC in 10 days.
That's all for today; I'll be back tomorrow afternoon with another edition of the AWT News Update.