Feral Interactive has announced that Warhammer 40,000: Dawn of War III, the latest episode in Relic Entertainment's real-time strategy series, will be released for macOS and Linux on Thursday, June 8.
In Dawn of War III's 17-mission campaign, players alternately command the Space Marines, the savage Orks, and the technologically-sophisticated Eldar as the warring factions fight for the Spear of Khaine, a mysterious weapon that will determine the fates of all three. Massive armies and devastating elite units engage in tactical battles where the key to victory lies in taking advantage of each unit's unique abilities to outwit, then overpower, the enemy.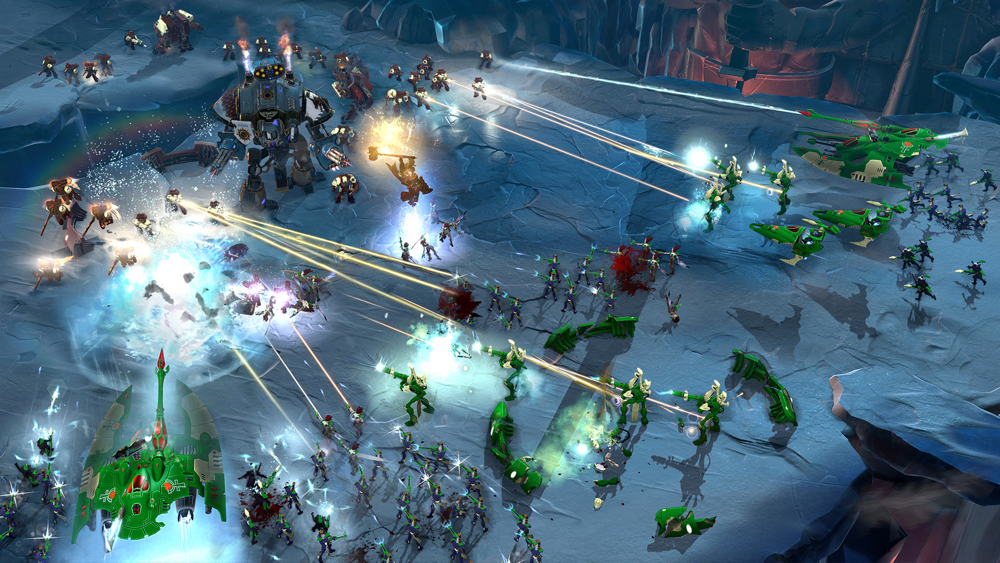 Dawn of War III's multiplayer mode features matches in which two teams of up to three players per side battle for supremacy. The macOS and Linux versions of the game on Steam will be cross-platform compatible with each other.
Dawn of War III will be available through the Feral Store and Steam for $59.99 and at the Mac App Store for $49.99. System requirements will be confirmed closer to release. A minisite dedicated to the game is now available.