There have been rumors that future iPhones may be bendable. Apple has been granted a patent (number 20170139532) for flexible electronic devices that hints that this could indeed take place.
In the patent filing, Apple notes that rigid electronic devices may be vulnerable to damage in the event of an impact such as a drop of the device on a hard surface. The company says it "would therefore be desirable to be able to provide improved electronic devices." One way to do that is with flexible devices.
Here's Apple's summary of the patent: "A flexible electronic device may include a flexible display, a flexible housing and one or more flexible internal components configured to allow the flexible electronic device to be deformed. Flexible displays may include flexible display layers, flexible touch-sensitive layers, and flexible display cover layers.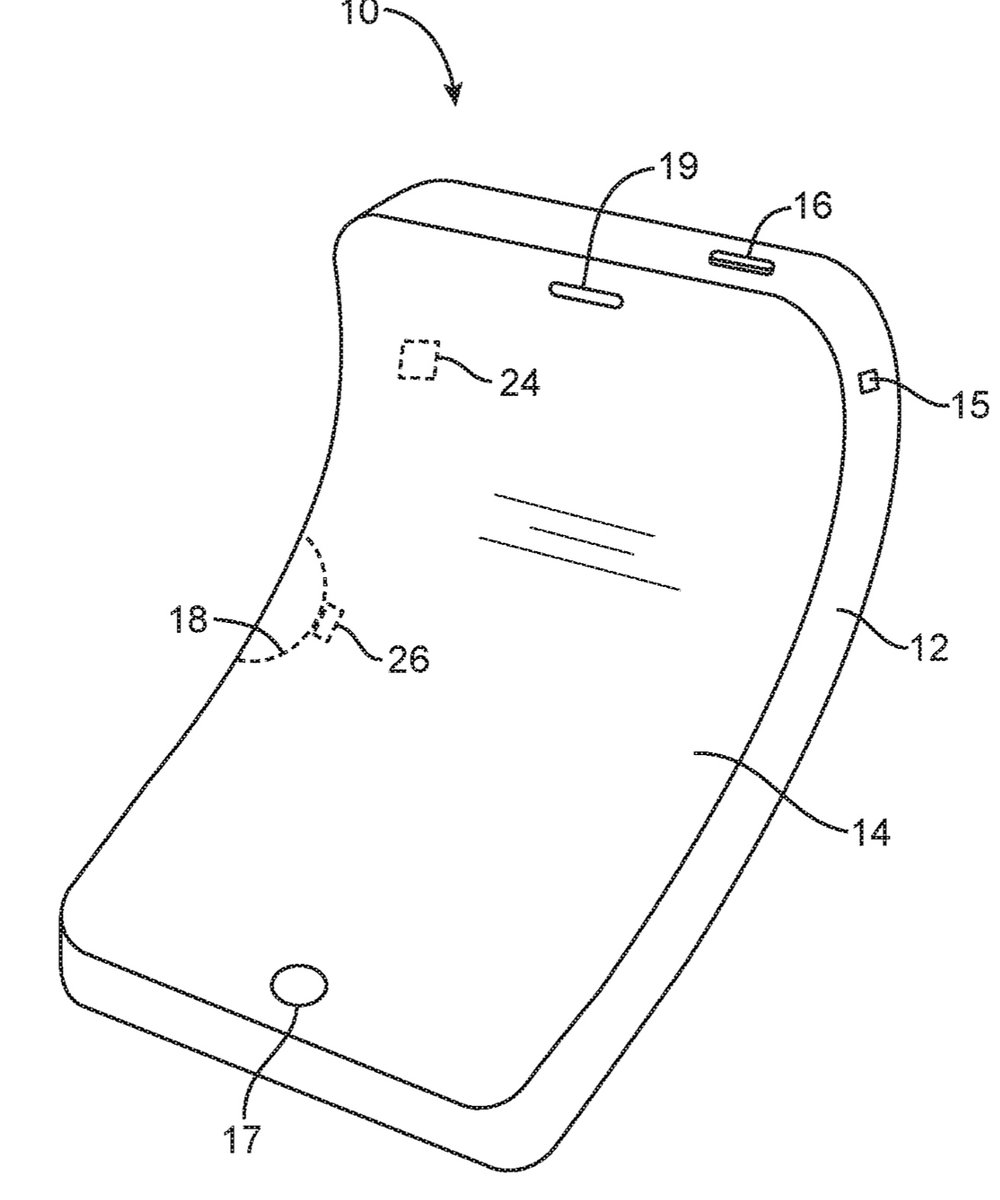 "The flexible housing may be a multi-stable flexible housing having one or more stable positions. The flexible housing may include a configurable support structure that, when engaged, provides a rigid support structure for the flexible housing. The flexible internal components may include flexible batteries, flexible printed circuits or other flexible components.
"A flexible battery may include flexible and rigid portions or may include a lubricious separator layer that provides flexibility for the flexible battery. A flexible printed circuit may include flexible and rigid portions or openings that allow some rigid portions to flex with respect to other rigid portions."
Of course, Apple files for — and is granted — lots of patents by the U.S. Patent & Trademark Office. Many are for inventions that never see the light of day. However, you never can tell which ones will materialize in a real product.