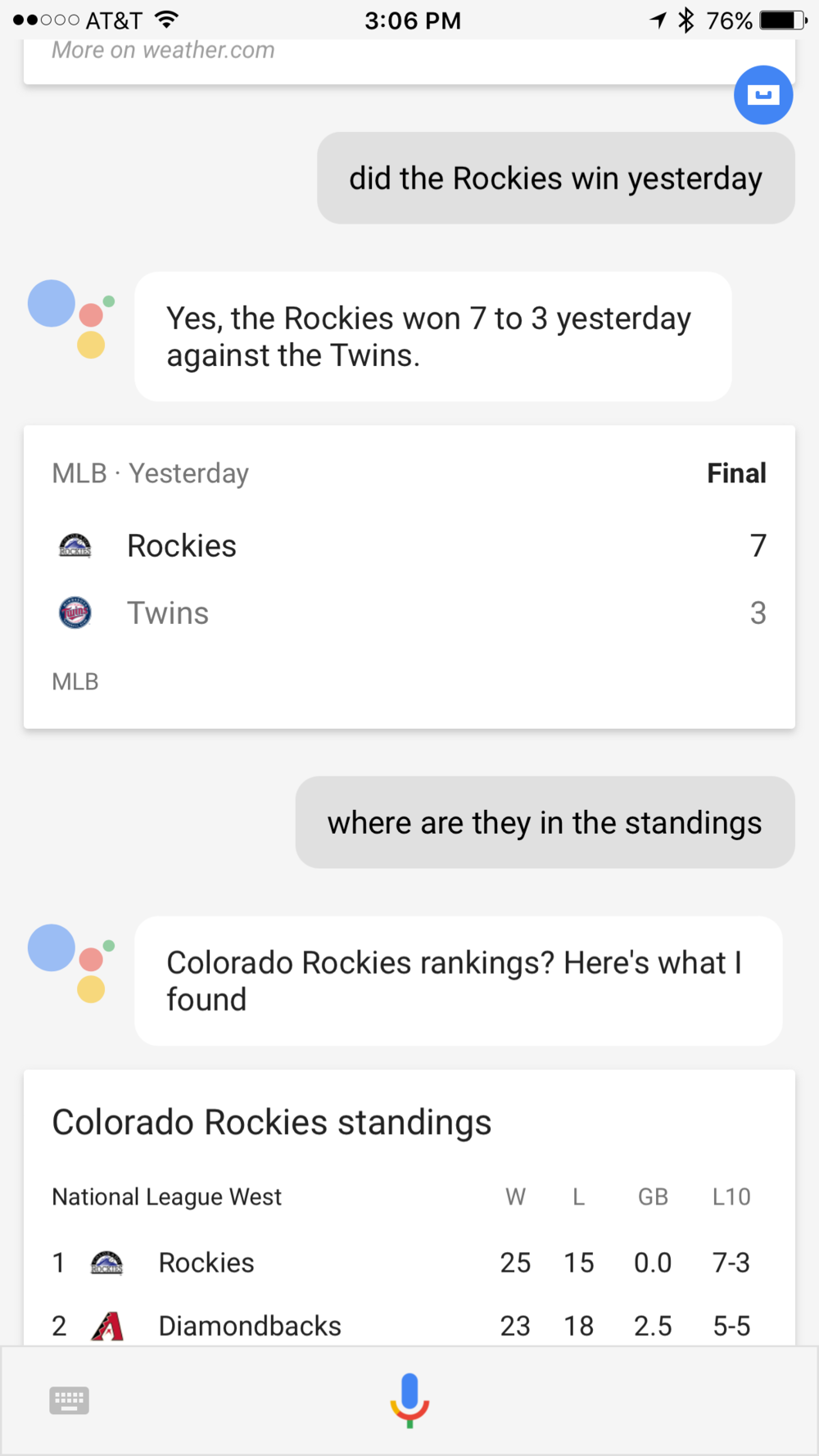 The Google I/O Conference is underway, and surprisingly Apple device owners are showing interest in this year's event thanks to some unique apps that run on iOS. That and other news from today is all here on the AWT News Update podcast:
Google Assistant makes it to iOS
Jimmy Iovine pretty much puts the nail in the coffin of "free Apple Music" in a recent interview
Apple Pay expands to Italy and grows in the US and China
Apple is now producing the iPhone SE in India, with sales likely to start this month
The US Senate staff has approved a third-party encrypted messaging/calling app for use
The text version of the podcast can be viewed below. To listen to the podcast here, click the play button on the player below. Note to Apple News readers: you'll need to visit Apple World Today in order to listen to the podcast.
Text Version
This is Steve Sande for Apple World Today, and you're listening to the AWT News Update for May 17th, 2017.
As promised, Google today announced that the Google Assistant app is available for iOS. While users won't be able to replace Siri with Google Assistant, you can place the app icon in an easily reachable location on your home screen for quick access. Google Assistant is rather impressive, with a more conversational approach than Siri. For example, asking "Did the Rockies win yesterday" brought up the score of yesterday's game (which was 7 to 3 over the Twins), then asking "Where are they in the standings?" brought up the correct answer of "first in the National League West". Google noted that Assistant will soon provide Google Lens image processing. Lens was shown today at Google I/O, and it can do things like take a picture of a marquee for a concert and add the date, time and band to your calendar, or translate a sign in another language.
Vocal Apple Music executive and Beats cofounder Jimmy Iovine was interviewed this week for Music Business Worldwide, and dashed any hopes that Apple Music will ever have a free tier available. Iovine said that many musicians now believe that recorded music is a no-profit dead end, using services like Apple Music and Spotify solely for promotion to get exposure and sell concert tickets and merchandise. Iovine said "But we believe artists should get paid. That's why I went to Apple. Artists are getting screwed. Period. I don't see how anybody stands behind it. It's all of our responsibility to change it." He went on to argue that "people who pay for subscriptions should be advantaged," part of the reason that Apple's upcoming original video content is so important to the company and its plans for Apple Music. At this time, Apple counts about 20 million paid customer for the service.
Apple Pay expanded a bit more today, adding Italy as the newest country. Three banks will be behind Apple Pay in Italy to begin – Boon, Carrefour, and UniCredit. In China, the Liaoning Rural Credit Cooperatives were added to the dozens of banks in that country supporting Apple Pay, and 26 new banks were added to the list of US card issuers supporting the touchless pay service. It's expected that Germany may finally make it to the list of Apple Pay countries soon.
Apple confirmed today that it has begun production of the iPhone SE in Bangalore, India, and that the devices will available for sale to customers in the country later this month. No pricing has been revealed at this point, but Indian government officials are hoping that the cost to locals will be somewhere around $200 US. Currently, resellers charge about $320 for the same phone.
The United States Senate has approved an encrypted messaging app for use by its staff. Signal, which is available for iPhone and Android, uses end-to-end encryption for messages, voice calls and video calls. As a result, it's quite private, whether hackers, police or spy agencies are trying to listen in on conversations. Signal was actually endorsed by former NSA contractor Edward Snowden. iMessage and FaceTime both use end-to-end encryption as well, so the Senate staffers who use iOS have had that capability for some time now.
That's all for today; I'll be back tomorrow afternoon with another edition of the AWT News Update.