Apple has been granted a patent (number 20170142509) for "dual mode headphones and methods for constructing the same." Per the invention, the headphones can be moved between a first, in-ear position and a second, speaker position.
A sensor in the headphones can detect the current position of the headphones, and can change the mode of the circuit to correspond to the detected current position. For example, the sensor can change between an in-ear mode in which the amplifier is bypassed and a speaker mode in which the amplifier is powered and used. In some cases, the headphones can include a sensor for preventing the speaker mode when the headphones are positioned near a user's ears.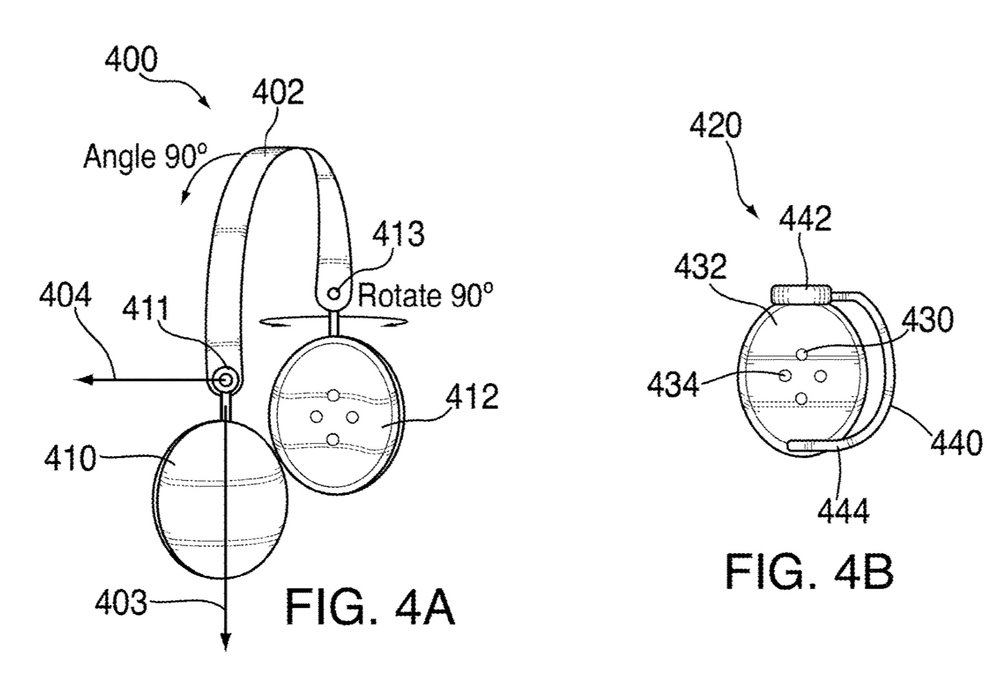 In the patent filing, Apple notes that users typically listen to content on their portable devices using headphones, although there are speakers available that can be connected to the portable devices to enable multiple users to listen in at the same time. This approach, however, may require a user to carry both a headphone and speakers, or may require the user to rely on speakers built into the device, which may not be as powerful or have as high a sound quality as external speakers. Apple thinks dual mode headphones is the answer.
Of course, Apple files for — and is granted — lots of patents by the U.S. Patent & Trademark Office. Many are for inventions that never see the light of day. However, you never can tell which ones will materialize in a real product.