According to the latest research from Counterpoint Research's Market Monitor service, Russia smartphone shipments grew 6% annually during the first quarter (Q1) 2017 but declined 42% sequentially. Apple was the second largest smartphone brand in Russia with a market share of 12% by volume (8% by market share) with the iPhones 5S still capturing a fourth of the company's shipments.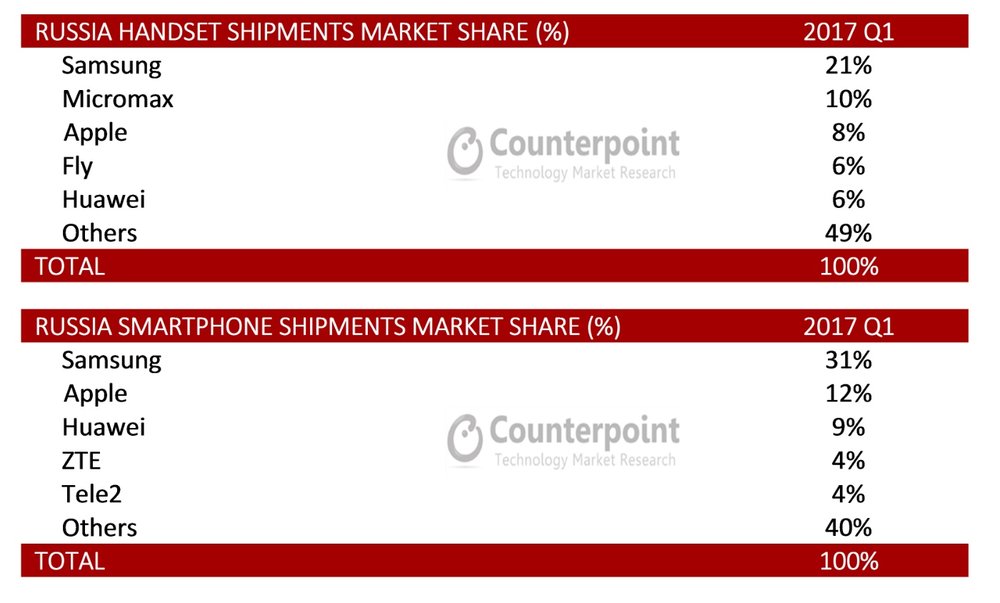 Samsung and Apple captured a record two-thirds of the smartphone market by value. Samsung led both overall and smartphone segment with market share of 21% and 31%, respectively.
The premium segment (smartphones costing over $600) grew a healthy 143% year-over-year. Apple and Samsung captured over 95% market share in this segment with Apple tallying 81% of those sales.
Almost 52% of the smartphones shipped during Q1 2017 were phablets (display bigger than five inches). This segment grew by almost 50% year-over-year.