Apple has been granted three patents that hint at "bezel-free" iPhones and iPads — such as the anticipated 10.5-inch iPad Pro — and devices with Touch ID built into the screen. For example, patent number 9,652,096 is for "reducing the border area of a device."
In the patent filing, Apple notes that given that the size of a typical mobile electronic device is relatively small compared to a laptop or desktop computer, it's desirable maximize the display area of mobile electronic devices to increase their user-friendliness. For devices with a touch screen, an increased display area can also provide a larger touch-active area.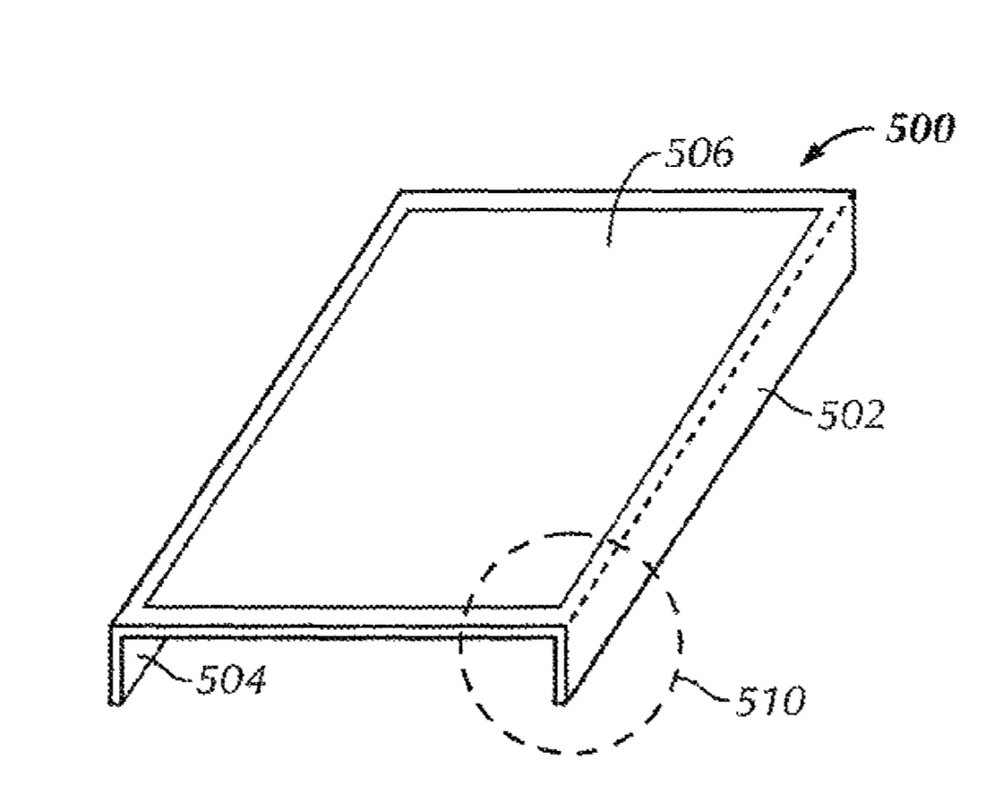 Typically, the display/touch-active area of a mobile electronic device is enclosed partially or fully by a border area. This border area is often reserved for routing signals from the display and/or touch sensor panel to the circuitry of the device. Apple notes that, although the border area in some touch-based devices may already be relatively small compared to the display/touch-active area, further reducing the border area would nevertheless help maximizing the space available for the display/touch-active area of the device without increasing the overall size of the device.
Patent 9,652,066 is for an "electronic device including finger biometric sensor including transparent conductive blocking areas carried by a touch display and related methods." It involves an electronic device that would provide Touch ID under a display rather than by using a Touch ID button. The Touch ID under the screen can apply to the iPhone, iPad and a MacBook Pro with Touch Bar.
Finally, patent 9,652,657 is for an "electronic device including a finger sensor having orientation based authentication and related methods." It would allow an iPhone or iPad user (and, presumably, a Mac with a Touch Bar, to place her finger at different rotational angles so that finger-matching biometric data is acquired at an unknown angle relative to finger-enrollment biometric data.
Of course, Apple files for — and is granted — lots of patents by the U.S. Patent & Trademark Office. Many are for inventions that never see the light of day. However, you never can tell which ones will materialize in a real product.