One of the greatest collections of vintage and rare Apple hardware now has a new home — in Kyiv, Ukraine. The collection grew over the years at its former home in NYC at the offices of Tekserve, which was an Apple Authorized Service Center for 13 years before closing its door last year. Purchased by Mac developer MacPaw, the acquisition of the collection was made public today.
The collection really couldn't have ended up in a better place. MacPaw CEO Olexandr Kosovan heard that the Tekserve collection was going to go up for auction and made a snap decision to purchase the entire collection before it was scattered to the winds by multiple buyers. As the blog post describing the museum says, "hardly a better audience than a team of passionate Mac developers."
The collection is now lovingly curated by the two MacPaw office cats, Fixel and Hoover, and has a place of honor in the MacPaw building. Some of the almost 40 machines on display include an original 128K Mac signed by Steve Wozniak, a NeXT cube, a rather rare 20th Anniversary Mac (made for the 20th anniversary of Apple, not the Mac…), and even an ultra-rare Outbound laptop (a Mac clone made by a Boulder, Colorado-based company).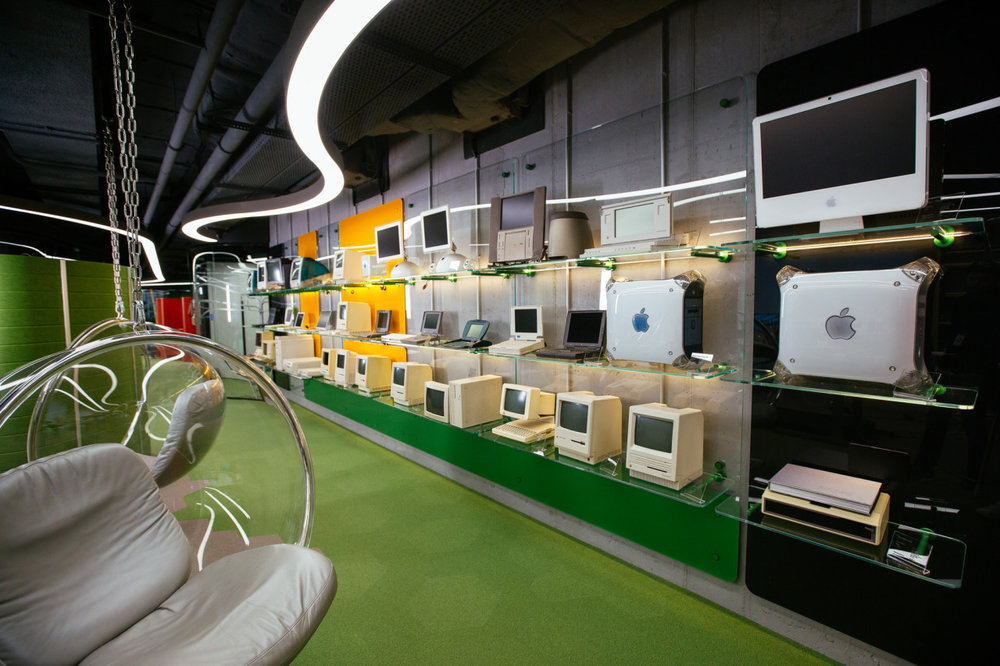 Tekserve was a fixture in the Flatiron District of New York City, a place where people not only brought their Apple gear for repairs and upgrades, but a gathering place for Mac fans of all ages. We're fortunate that Kosovan and MacPaw decided to keep the collection together and viewable by the public instead of letting it end up broken up or collecting dust in someone's basement.
MacPaw holds a special place in the hearts of all of us here at Apple World Today. Back in 2015 when it seemed certain that the website was going to shut down for good due to a lack of revenue, the company made a substantial donation to the site — no strings attached — that made it possible for AWT to survive.
The company is well-known in the Mac community for the innovative Setapp subscription-based Mac app collection, CleanMyMac 3, Gemini 2, and more.