Apple's new, free Clips app saw between 500,000 and a million downloads, according to estimates from app store analytics firm App Annie — as noted by TechCrunch. Sound good, right? Still, Clips hasn't yet broken into the top 20 apps by ranking in the U.S. App Store's Top Charts.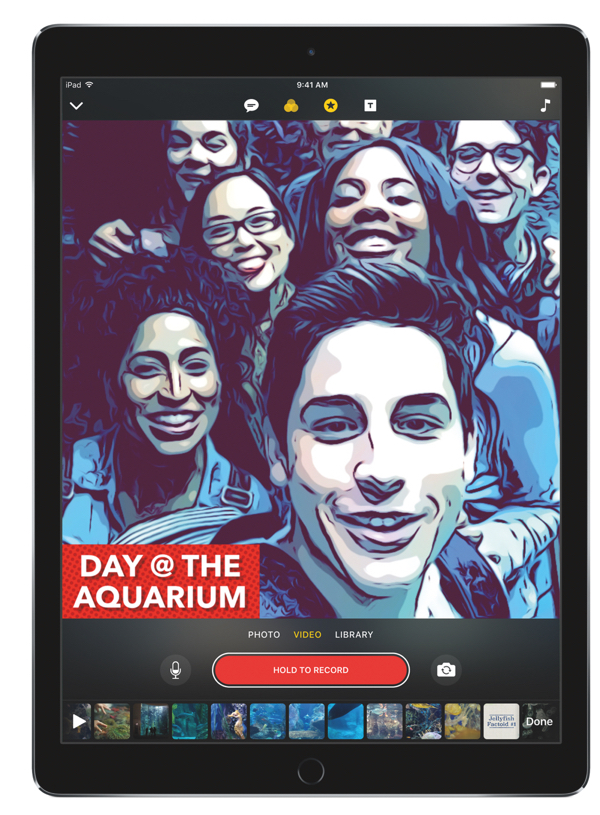 The day after its debut, Clips climbed to No. 28 in the App Store, its highest rank so far, per App Annie's data. However, during its launch weekend, the app dropped down the charts. By Saturday, it was No. 39 in the U.S. By Sunday, 40. Today, it's 53.
Clips allows iPhone and iPad users to create "expressive videos." It lets you combine video clips, photos and music into videos to share with friends through the Messages app, or on Instagram, Facebook and other social networks. Clips also introduced Live Titles, a feature that lets users create animated captions and titles using just their voice. Effects including comic book filters, speech bubbles, shapes and full-screen animated posters.