Apple's store on Fifth Avenue in Manhattan will include a "very unique area" for broadcasting its Beats 1 radio station, as part of ongoing renovations, according to MacRumors, quoting an unnamed "person familiar with the matter."
It's possible that Ebro Darden, one of three Beats 1 radio anchors, could broadcast at least some of his shows at the Fifth Avenue store once it reopens, the article adds. Currently, he appears to broadcast from a studio in the Chelsea neighborhood of Manhattan.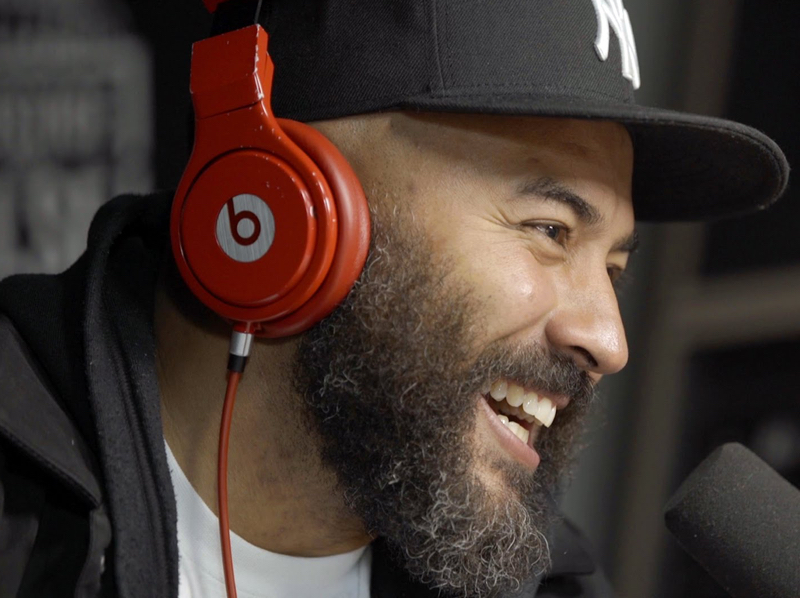 The Fifth Avenue Apple retail store in midtown Manhattan is expanding from 32,000 square feet to 77,000 square feet. The store has become iconic and identifiable by a large glass cube that sits on street level. Visitors looking to buy Apple's products descend underground, where they can try out iPhones and iPads, make purchases, and have their products fixed at the Genius Bar. The location is open 24 hours a day (or will be open, after renovations are complete).
Darden is an American media executive and radio presenter who, until 2014, was Vice President of Programming for Emmis Communications' New York contemporary urban station WQHT Hot 97, and is a co-host on the Hot 97 Morning Show alongside Peter Rosenberg, and Laura Stylez. In addition to his current on-air role at Hot 97, Darden is now one of three anchor DJs on Beats 1, an Internet radio service from Apple Music.