On a regular basis, Apple World Today posts a list of notable new apps or app updates that have been released. They may not necessarily be new, but they're popular and deserve mention. Here are today's picks.
iOS Apps/Updates
NATS Limited has introduced Airspace Explorer 1.0 for the iPad. It's a free, flight tracking app featuring real radar data and a three dimensional view. Users can pan, zoom and move around the airspace in 3D, learn more about how it's structured and view flight paths in and out of airports to gain a sense of the approach and departure routes.
macOS Apps/Updates
Macubes has announced VDOMint 1.1, an update to the free app that provides Mac users with a menu bar for YouTube. Features include a shortcut key setting for go-to, quick access and more.
Offering new user interface refinements, version 1.1 also includes drag and drop support in the status bar and player window from YouTube URLs, as well as bug fixes. VDOMint 1.1 requires macOS 10.10 or later.
Prosoft Engineering has released Drive Genius 5, an update of the macOS utility that optimizes and automates your hard drive maintenance. The upgrade sportsnew Malware Scan and (APFS Apple Files System) compatibility.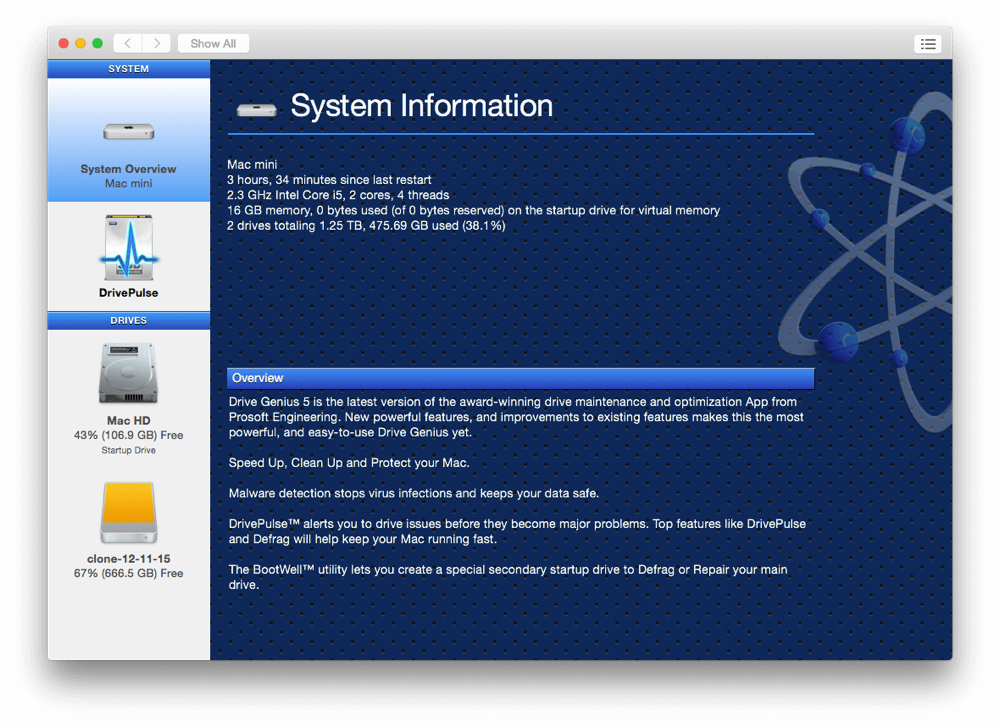 The new Malware Scan tool allows you to scan drives for malware. Drive Pulse performs "Live" malware scans of well-known download folders automatically. There's also improved support for 10.12.x Bootwell drive creation.
Drive Genius 5 requires macOS 10.10 or higher. Pricing starts at $99, and a demo is available for download.