Senior Vice President Phil Schiller told a handful of reporters in a discussion at Apple's offices in Cupertino, California, on Tuesday that the tech giant company has no plans for touchscreen Macs, or for machines powered solely by the kind of ARM processors used in the iPhone and iPad.
However, executives left open the possibility ARM chips could play a broader role as companion processors, something that showed up first with the T1 processor that powers the Touch Bar in the new MacBook Pro. The Sellers Research Firm (that's me) still thinks we'll see Apple-developed chips in Macs at some point in the future. A February Bloomberg report, quoting unnamed "people familiar with the matter," saidApple is designing a new chip for future Mac laptops that would take on more of the functionality currently handled by Intel processors.
I believe the report is accurate. What's more, I think Apple's homemade processors will eventually appear in Mac desktops, as well as laptops.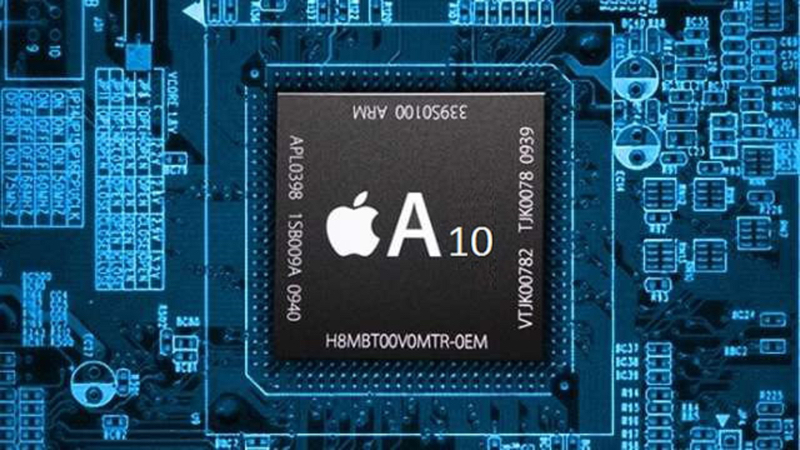 Bloomberg says that the chip, which went into development last year, is similar to one already used in the latest MacBook Pro to power the keyboard's Touch Bar, The updated part, internally codenamed T310, would handle some of the computer's low-power mode functionality, the article adds.
Apple engineers are reportedly planning to offload the Mac's low-power mode, a feature marketed as "Power Nap," to the next-generation ARM-based chip. This function would Mac laptops to retrieve e-mails, install software updates, and synchronize calendar appointments with the display shut and not in use. The feature currently uses little battery life while run on the Intel chip, but the move to ARM would conserve even more power, according to Bloomberg, which says we may see it in a Mac laptop later this year.
As the late Steve Jobs once said, Apple products work so well because the company makes "the whole widget." There's no reason to think that Apple isn't interested in making its own processors. By designing its own chips, Apple can build hardware and software that work together better than any off-the-shelf processor. When it introduced its A7 chip for the iPhone, Apple described it as "forward thinking" and having a "desktop-class architecture."
Apple certainly has the money to make its own chips. Admittedly, such a task would be a huge one, even for Apple. However, the groundwork has been laid.
In 2008 Apple bought P.A. Semi, a chip designer that made "energy-efficient processors based on the PowerPC architecture that Apple used in Macs for years before adopting Intel's x86 chips." In December 2008 the company picked up a 3.6 percent stake in Imagination Technologies, a graphics chip maker. In 2010, Apple scooped up Intrinsity, which specializes in ARM processors. This August Apple acquired Passif Semiconductor, which manufactures switch-based wireless transceivers with low power consumption and a small footprint.
Plus, Apple said this week that it planned to design its own GPUs for future iPhones and iPads. This would come in handy if/when Apple decided to ditch Intel chips in Macs in favour of its own ARM-based CPUs.
It's not hard to imagine all Mac laptops, iMacs and Mac minis using the descendants of Apple's A9X system-on-chip (SoC) solutions in the future (as for the Mac Pro, that would take longer).
As far as touchscreen Macs, I think we'll see one (most likely on a laptop) at some point in the future, but not any time soon. My experience with the Zorro Macsk doesn't make me pine for a touchscreen iMac. We're more likely to see Macs with a gesture-based interface, as Apple has filed for several patents regarding such a device.