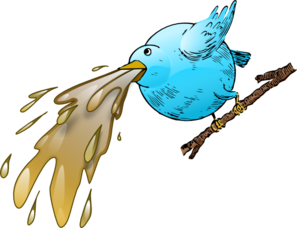 Today's news covers the spectrum from a change at Apple retail outlets to social networks to USB problems with macOS 10.12.4:
Apple is apparently eliminating business-related positions at Apple retail outlets by the end of April
Twitter makes a change that allows those obnoxious political screeds to be even longer by no longer counting user names in replies towards the 140-character limit
Facebook adds a personal fundraiser feature
USB problems with 10.12.4 appear to be causing issues for a lot of people using USB headsets (and microphones!)
The text version of the podcast can be viewed below. To listen to the podcast here, click the play button on the player below. Note to Apple News readers: you'll need to visit Apple World Today in order to listen to the podcast.
Subscribe to this podcast today!
Text Version
This is Steve Sande for Apple World Today, and you're listening to the AWT News Update for March 30th, 2017.
I'd like to personally thank all of our listeners for another record month. If you can leave a positive review of the AWT News Update podcast on iTunes, I'd really appreciate it.
If there's one part of Apple that seems to get the brunt of changes in the company, it's retail. There's a big change that will allegedly take place near the end of April that could have a big impact on how the company sells to enterprise. What's happening is that the company is eliminating all Business Manager, Business Event Lead, Event Coordinator and Event Lead positions at Apple Stores. Store leaders were apparently starting to inform impacted workers about the move this week, and the word will get out to everybody at an "all-hands" meeting scheduled for April 23. Sure enough, the Jobs at Apple web page no longer shows Business Manager as an option for a job at an Apple store. Those who are affected by the changes are being given a choice of accepting a lower-level job or two months of severance pay. The Business Managers lead the Business teams at Apple retail outlets, and are usually given a goal bringing in 20 percent of total sales at a store. I personally recall working closely with the Business Managers back when I was doing a lot of Apple consulting, and they provided me with leads while I provided them with business. Perhaps Apple is bringing small business sales into corporate for the future, or will just point businesses to resellers or partners such as IBM.
Although I've personally stopped using Twitter because it has become a toxic political hellhole in the past year, it's always news when the social network changes something. Today the company announced that user names in replies no longer count toward the all-important 140-character limit. The change is automatic and no updates or setting changes are required.
Speaking of social networks, Facebook today launched another new feature on its iOS app in beta that will allow people to set up personal fundraisers. This "allows people to raise money for themselves, a friend or someone or something not on Facebook, for example a pet." The feature will apparently launch soon in the US for anyone over the age of 18, and will start with six specific categories for critical financial needs: education, medical, pet medical, crisis relief, personal emergency, and funeral and loss. User's friends will be able to donate to the categories without exiting Facebook, and Facebook says that being able to see a friend's profile ensures that the cause is legitimate. This is, of course, very similar to GoFundMe.
If you updated to macOS 10.12.4 and have been having issues with USB headsets or microphones, you're not alone. Apparently the update has been responsible for a lot of issues — I'm personally having problems with a USB microphone that refuses to work properly now, and audio playback from certain apps is disabled. The issues are so widespread that some believe that there are audio driver issues in the update, and if that's the case, Apple will most likely need to prepare a fix and distribute it in a followup update.
That's all for today; I'll be back tomorrow afternoon with another edition of the AWT News Update.