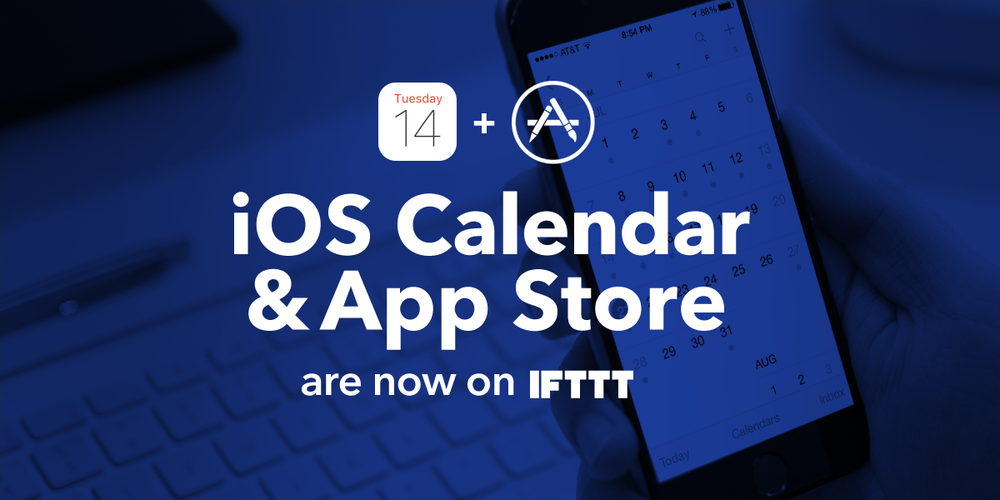 One of the best inter-application tools currently available is IFTTT (IF This Then That). It's been around for years, it supports hundreds of apps and services, and when it comes to making your own workflows to get diverse things to work together, there's nothing better. Today, IFTTT is introducing a new iOS Calendar Service to provide a way to create calendar events from other apps or have Calendar control other apps. In addition, the service has added new App Store Applets to kick off workflows when something new appears in the iOS App Store.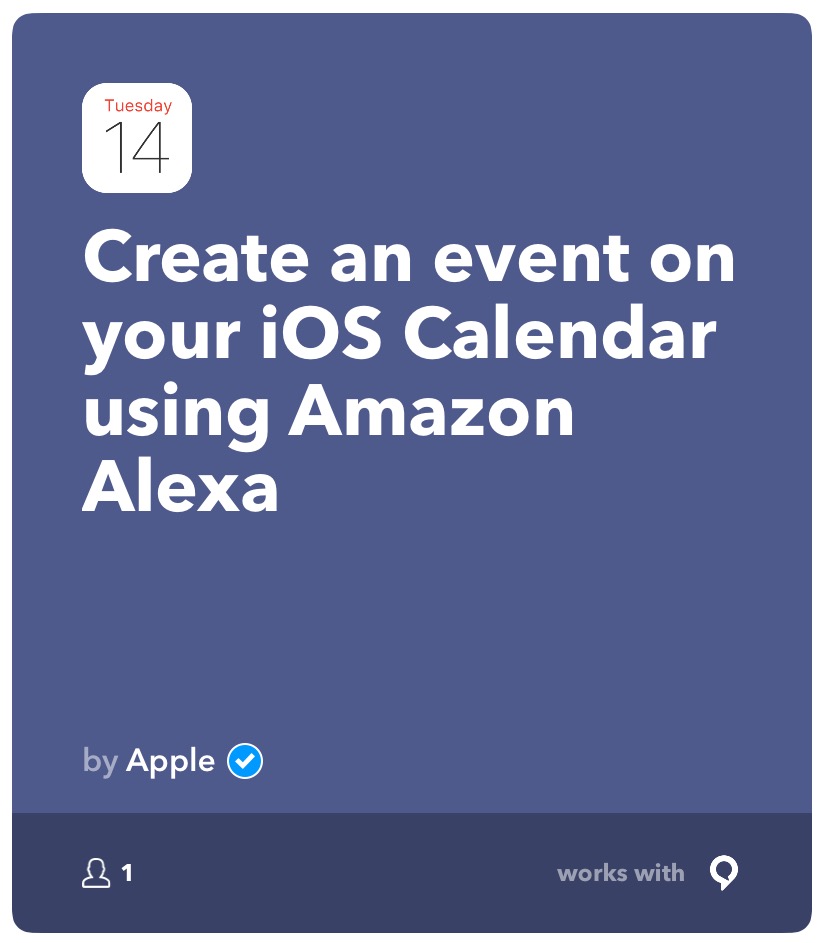 If you have the IFTTT app for iOS and you're already a user of the IFTTT service, today's update provides some tools you're going to love. IFTTT provided the following examples of how the Calendar service can be used:
–Add the daily weather report to your calendar: Every day at the time of your choosing, a weather report will be added to your calendar.
–Get a daily summary of all your new iOS calendar events: Every day at 8pm, you'll get an email with all of the events that have been added to your calendar since 8pm the previous day.
–Type when you want to start a "Do not disturb" event on your calendar: Using the Note widget you can type the specific time to start blocking off your calendar e.g. "Today at 3pm." The Applet itself will handle the rest of the event creation.
–Add an event to your iOS Calendar: Adds an event to your calendar at the current time.
Me? I'm looking forward to adding items to my iOS calendar from my Amazon Echo Dot.
The App Store Applets are equally useful. Examples include:
–Get an email when a new game breaks into the top ten free apps on the App Store: Love playing games on your iPhone or iPad? Then this Applet is for you. When a new game becomes a top ten free app on the App Store, you'll get an email immediately.
–Get a weekly email when an app breaks through to the top ten in its category: Select a category and a type of app that you're interested in and we'll email you as soon as a new app breaks through to the top ten in the App Store!
–Get a notification when a specific app releases a new update: Simply enter a specific app's name or the link to its listing on the App Store and we'll let you know as soon as it releases a new update along with the release notes.
The update to IFTTT should be available in the App Store at publication time.