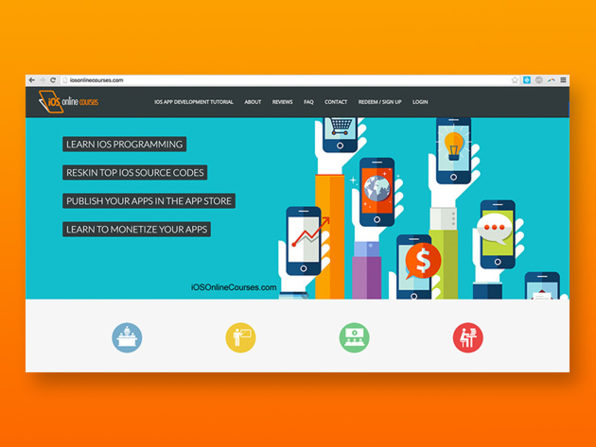 One of the more popular providers of iOS game and app development online training is iOS Online Courses, and we've teamed with them to bring you one heck of a deal. For just $69, you'll get lifetime access to the iOS Online Courses library of tutorials, which is continually growing and upgrading.
Not only do you get all of the current training, but as iOS evolves in the future to add new capabilities you'll be able to take all of the new training courses with your pass. Each course includes online tutorials, exclusive iOS app source code, and you'll even learn how to publish your apps and games to the App Store.
Your training can also prepare you to write apps for Apple Watch and Apple TV. GameKit is covered and Swift 3 and Objective-C classes are ready to go. As soon as future releases of iOS, Swift, and other Apple development tools come out, you'll have access to new learning resources.
$69 for a lifetime of iOS development courses? You may never see a deal like this again.