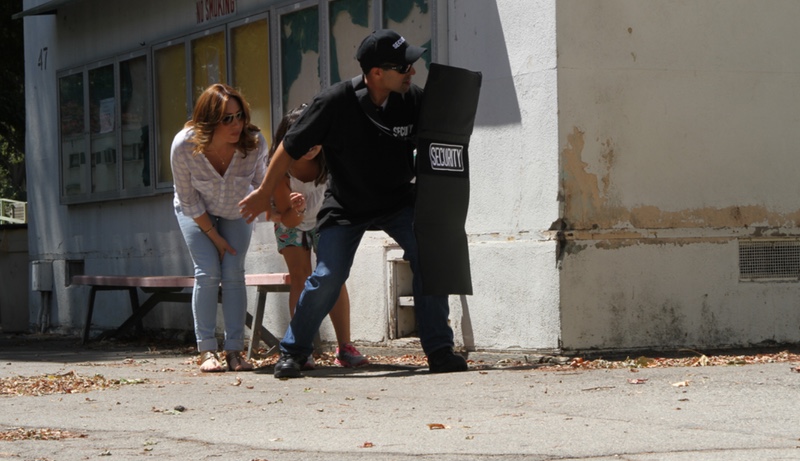 It's a dangerous world out there. You can be enjoying yourself in a hotel, visiting a tourist site somewhere, maybe just picking up your bags at an airport or attending a meeting in an office building. The next thing you know, bullets are flying or bombs are going off. The MTS Multi-Threat Shield from Force Training Institute ($899, law enforcement discounts available) is an instantly deployed bulletproof shield that can also carry a laptop or tablet.
Did that get your attention? At $899, this isn't the bag for everyone. It weighs 8 lbs., so it's not exactly the lightest "computer bag" ever produced. But the lifesaving properties of the MTS — the ability to "defeat multiple impacts from most handgun, shotgun and pistol caliber sub-machine gun threats" and even protect against high-powered rifles with an optional Level III insert plate — can make it worth the price to anyone who needs ultimate protection.
MTS is targeted at home/family defense, law enforcement, fire/EMS executive protection, workplace safety, corporate/private security, educators, hospital staff, and more. When deployed with a quick flick of the wrist, the MTS unfolds into a 3-foot long protective blanket that protects against firearms, blunt objects, edged weapons, punches and kicks.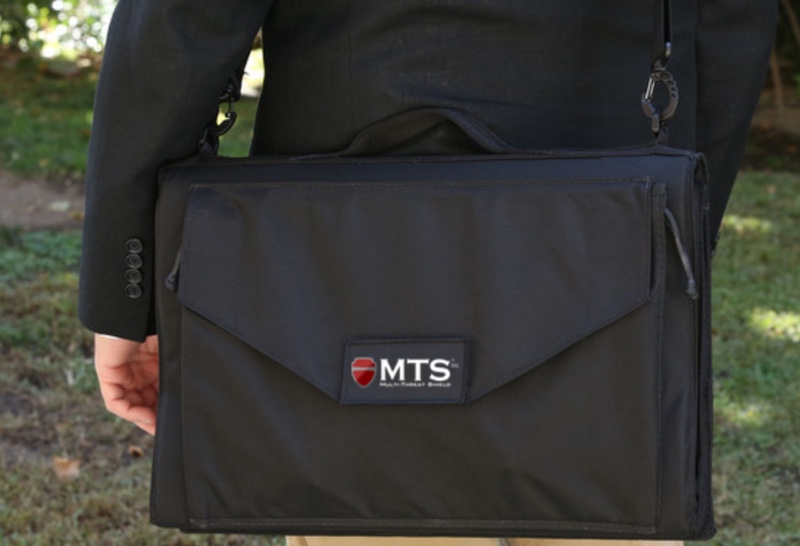 The MTS comes with an expandable utility pouch that is actually carries your MacBook or iPad, but allows fast covert access to the shield when needed. At $899 I doubt if AWT will get one for a review, but if we do we'll be sure to put it to the test.