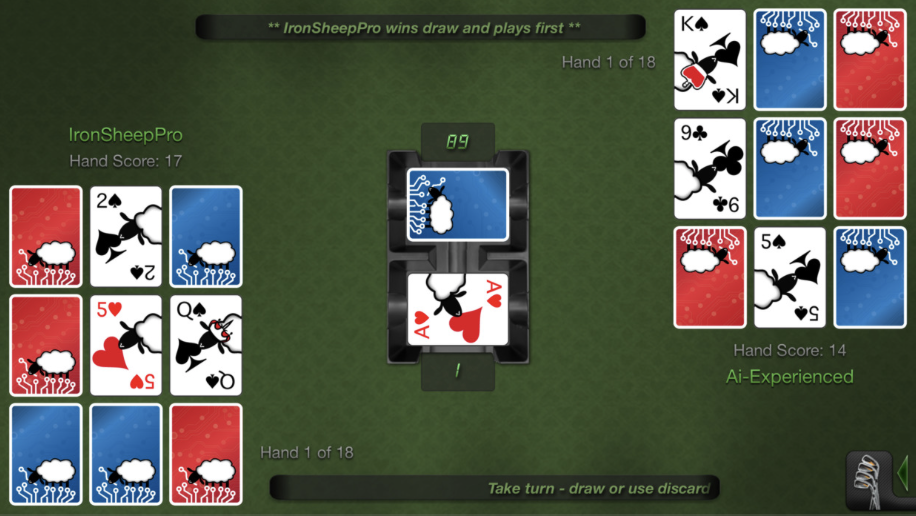 One thing I love about Apple developers is that they're often everyday people who decide to write some outstanding apps. That's the case with Stephen M Moraco and his son Steve A Moraco of nearby Monument, Colorado, who collaborated on an iOS game called 9 Card Golf ($1.99) five years ago. While many iOS apps are built and then forgotten by their developers, 9 Card Golf is still going strong in the App Store and the father-son team has recently updated the card game to version 2.
9 Card Golf is a matching-card game that Stephen and Steve (AKA Iron Sheep Productions) put together originally for family and close friends. The app became more popular than expected, and the duo realized that since it was still being downloaded regularly without updates, that they should make sure it ran properly on all new iOS devices. Stephen wrote the app, while the "young Steve" designed the graphics for the game.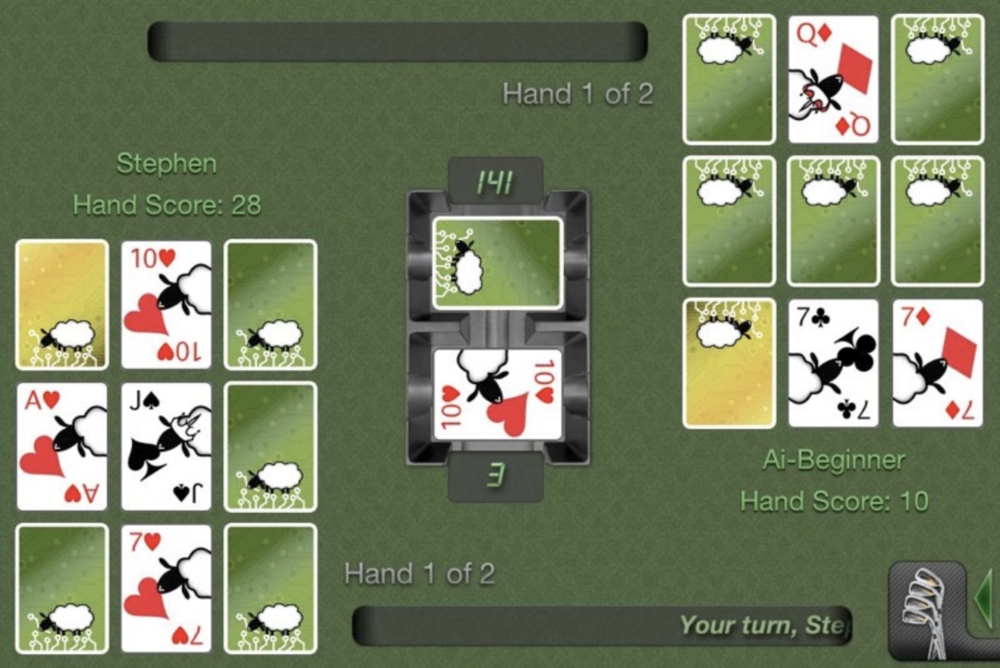 After five years of life on iPhone, 9 Card Golf Version 2 plays natively on iPhones and iPod touch devices of all screen sizes, as well as on the iPad. They've also improved the AI player to help you learn how to play 9 Card Golf, and there's a "Pass and Play" mode for those times where you'd like to play against a friend sitting across the table from you.
The new version also adds rule variations to the card game — match 3 cards versus 2 cards, or allow flip up of card in hand before replacing or not.
If you're a fan of card games that are a great way to pass the time, 9 Card Golf is worth a look. Additional details are available online. Help support an indie developer!