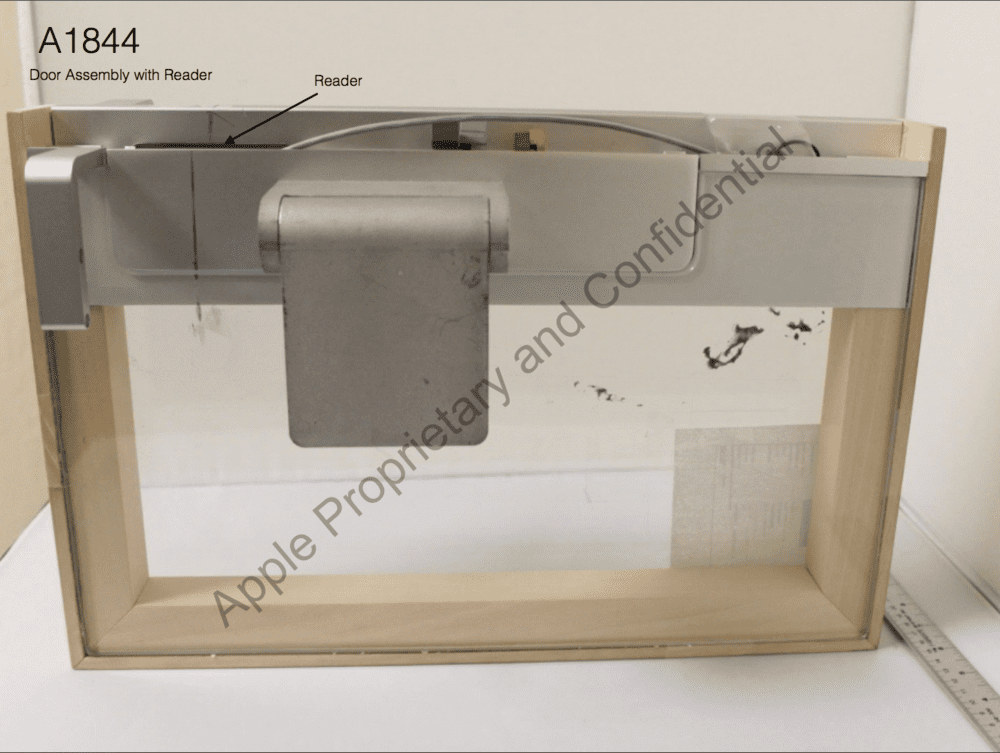 While "leaks" and pure speculation regarding Apple's newest iPhones, iPads and Macs abound, sometimes the same intensity of conjecture can be focused on other "products" that are discovered. That's the case with a wireless device with the product number A1844 that was the subject of intense scrutiny after being spotted in FCC filings by someone at Bloomberg last year. Well, it turns out that A1844 is actually an electronic badge reader possibly designed for use at Apple Park.
Someone at Business Insider found another FCC online filing, which showed how the mysterious A1844 works: "1. Present the company provided credential to the reader. 2. The reader will indicate granted access by briefly changing color to green and playing a sound. Declined access is indicated by red color and a second sound."
Now there are HomeKit-compatible smart locks available, so chances are pretty good that this product is only designed for use at Apple facilities and is a custom fitting for Apple Park or Apple retail facilities. The reader uses near field communications (NFC) to read a "credential"; it would be interesting to know if an NFC-equipped iPhone or Apple Watch can be presented as a credential to open the doors.
Business Insider has a full gallery of images of the A1844 being tested.