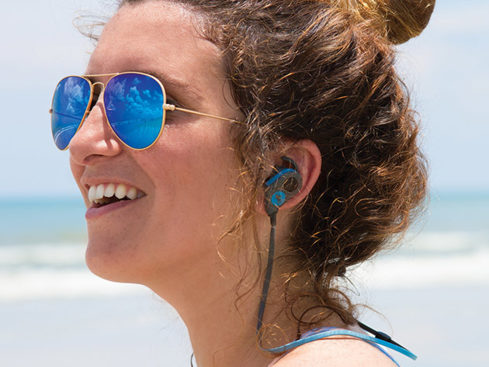 One of our hit deals last year was for FRESHeBUDS Magnetic Bluetooth Earbuds, and with special pricing this week, we're getting you the new Pro model of the classic 'buds for just $23.95. What's new and improved about this model? They have better water and sweat resistance than last year's model, better battery life, and when you pull the magnetically linked earbuds apart to put 'em in your ears, they automatically pair to your iPhone.
At about 15% of the cost of a pair of Apple AirPods (that you won't be able to get for about six more weeks anyway), you can have a pair of good sounding and durable Bluetooth earbuds you'll be proud of. The features of the FRESHeBUDS Pro earbuds include:
Designed to be sweat & water resistant
Features unrivaled sound quality for compact size
Includes a battery that lasts for up to 10 hours of playtime
Fully charges up in just 90 minutes
Connects to your smartphone via Bluetooth as soon as you pull apart the earbuds
Allows you to answer calls straight from the earbuds w/ a built-in microphone
Designed to be comfortably lightweight & secure in your ears
Turn off when placed together, turn on when pulled apart
Get 'em while they last! Click here to enter the Apple World Today Deals Shop and get your FRESHeBUDS Pro Magnetic Bluetooth Earbuds today.