Apple's Swift is now among the 10 most popular programming languages, according to the Tiobe Index, which measures the popularity of programming languages on a monthly basis. This is the first time it's made the list.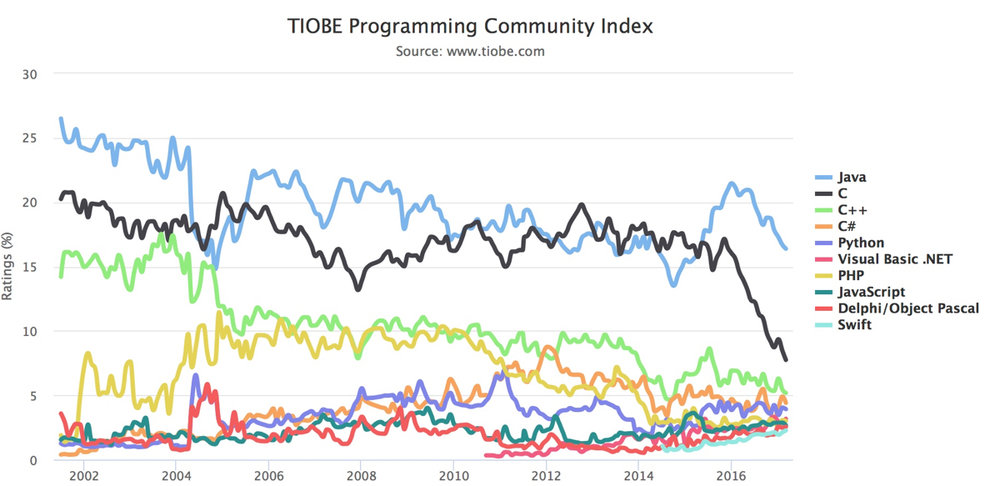 Touted as safe, fast, and expressive, Swift appeals to developers who are aiming to build on Apple's multiple platforms, such as iOS, macOS, tvOS and watchOS. About three years ago Apple announced that it would replace its "ancient" native mobile app development language Objective-C by its newborn language called Swift. 
"The expectations were high right from the start, but adoption took off slowly. That is for good reasons by the way because the installed base of Objective-C code is quite large," note the folks behind the Tiobe Index. "New applications are written in Swift, whereas old apps that are written in Objective-C are not actively migrated to Swift. This is also what we observe at customer sites. Since Swift is mainly intended to write applications in Apple's ecosystem, it is expected that it won't rise much further.