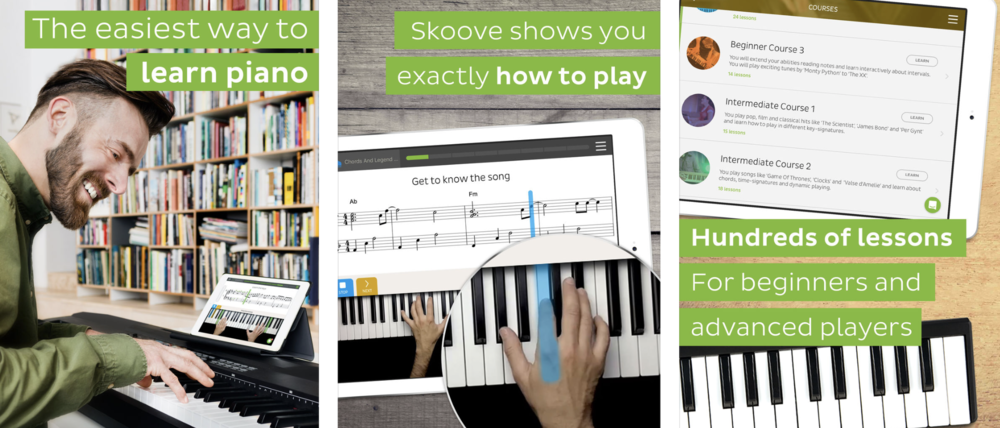 The Apple World Today news podcast runs the gamut today from sending money with Siri to taking piano lessons with an iPad:
Honda announced that two new vehicles to be show next month at the New York International Auto Show will support Apple CarPlay
RBC customers can make money transfers with Siri after an app update
More betas arrived today, including those for iOS 10.3, watchOS 3.2 and tvOS 10.2…and Xcode 8.3 as well
A new iPad app called Skoove can interactively teach you piano, and it even listens to your progress
The text version of the podcast can be viewed below. To listen to the podcast here, click the play button on the player below. Note to Apple News readers: you'll need to visit Apple World Today in order to listen to the podcast.
Text Version
This is Steve Sande for Apple World Today, and you're listening to the AWT News Update for March 8th, 2017.
Yesterday on Apple World Today we had a popular post about two sports cars — the Porsche 911 GT3 and Honda Civic Type R — that will come with Apple CarPlay standard when they're released over the next year. Today we found that two more Honda vehicles, the Clarity Plug-in Hybrid and the Clarity Electric, will get Apple CarPlay as well. The two Clarity vehicles will be launched during the 2017 New York International Auto Show that takes place April 14 through 23.
Canadian readers who are customers of the Royal Bank of Canada can now make money transfers with Siri. The capability came with an update to the bank's mobile app, and it allows customers to make payments from their checking accounts to individuals and companies by using a verbal command. For example, an RBC account holder can say "Hey Siri, send Dennis $20". A screen appears confirming the person on the payee list that the user intends the money to go to as well as the amount. Touch ID is used in order to make sure that you really want that transaction to take place, so devious coworkers can't pick up your phone and send money to themselves.
Yesterday we mentioned the release of the fifth developer beta of macOS Sierra 10.12.4; today, the fifth developer beta releases of iOS 10.3, watchOS 3.2, and tvOS 10.2 appeared. There's a good chance that means that the general release of these operating systems is getting close. What's new in these betas? The latest iOS 10.3 beta includes Find My AirPods, migration of the device file system to APFS (something that has been in 10.3 betas since the beginning), iCloud-connected device calling for Verizon customers, and a floating one-handed keyboard for iPad users. In watchOS 3.2, a new theater mode arrives, allowing users to prevent the screen from automatically turning on when they raise their wrist. Oh, and there was one more beta release today — the fourth beta of Xcode 8.3 that includes support for all new features in the other betas.
Have you ever wanted to learn piano, but couldn't afford personal lessons from a private piano instructor? THere's a nifty new iPad app out today called Skoove that works with anhiPad to move you through 250 interactive lessons. There are a limited number of lessons provided for free with the app, but a monthly Skoove Premium subscription provides unlimited access to a full library of courses. The developers plan to add new lessons each month. Should you have a question about playing piano that can't be answered through the course materials, Skoove has real-live piano instructors to can answer those questions for you. The app provides pitch detection and real-time feedback when playing on any keyboard — electronic or a real piano — by using the iPad's built-in microphone. Subscriptions for the premium service start at $9.95 monthly in the US.
That's all for today; I'll be back tomorrow afternoon with another edition of the AWT News Update.