Component supplier Ibiden is the first company in Japan to pledge it will power all of its Apple manufacturing with 100% renewable energy — a new milestone for Apple and Japan. The announcement marks a significant step forward in Apple's efforts to help its manufacturing partners transition to clean power, says Lisa Jackson, Apple's vice president for Environment, Policy and Social Initiatives.
To meet their commitment, Ibiden will invest in more than 20 new renewable energy facilities, including one of the largest floating solar photovoltaic systems in the country. The state-of-the-art floating system is constructed on a converted lumber yard to maximize land use in Japan.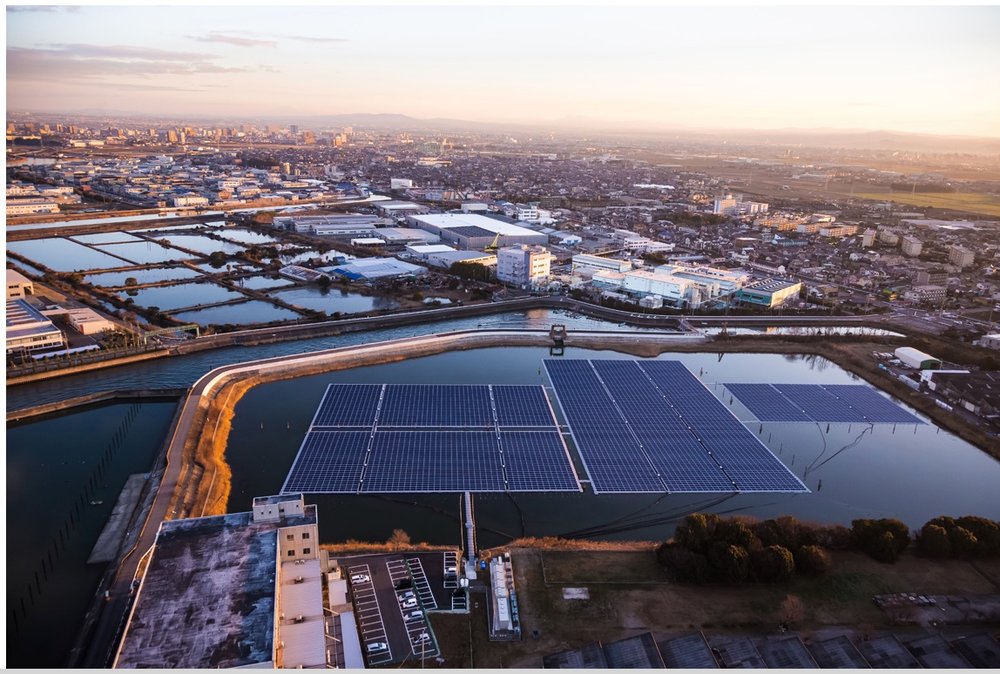 "We're proud to partner with suppliers like Ibiden who recognize that renewable energy investments are good for the environment and good for business," Jackson says. "As we continue our push to power our global operations with 100% renewable energy, it is more important than ever that we help our manufacturing partners make the same transition to cleaner sources, and set an example for other companies to follow."
Ibiden's products help bring together the integrated circuitry and chip packages in Apple devices. Their renewable energy projects will produce over 12 MW of solar power — more than the energy they need for Apple manufacturing — and support Japan's nationwide efforts to limit its carbon emissions, according to Kyoichi Yamanaka, managing director of Ibiden's Environment Group.
Apple and its suppliers will be generating over 2.5 billion kilowatt hours per year of clean energy for the manufacturing of Apple products by the end of 2018 — equal to taking over 400,000 cars off the road for a year, Jackson says. Apple has taken significant steps to protect the environment by transitioning from fossil fuels to clean energy, she adds. Today, the company is powering 100% of its operations in 23 countries, and more than 93% of its worldwide operations, with renewable energy.