Here's the accessory you've always wanted for your iPhone — a sports car! Today car manufacturers Honda and Porsche both announced new models that feature Apple CarPlay compatibility, so it's time to talk your significant other into letting you buy one of these to go along with that nice iPhone 7 Plus you own…
Honda's entry is the new 2017 Civic Type R, a racing-oriented sporty version of the longtime US standard Civic. The car has been available in Japan and other countries for quite some time, featuring better performance than a run-of-the-mill Civic, bucket seats, special driving modes, and a digital display that highlights lap times, g-forces, and other important info.
The Civic Type R supports both CarPlay and Android Auto through a 7-inch touchscreen in the dash. For those who haven't gone deaf already, the Type R has a 540-watt sound system with 12 speakers that overcomes any engine noise…even while racing. The Civic Type R is expected to start in the mid-$30,000 range before taxes and delivery fees.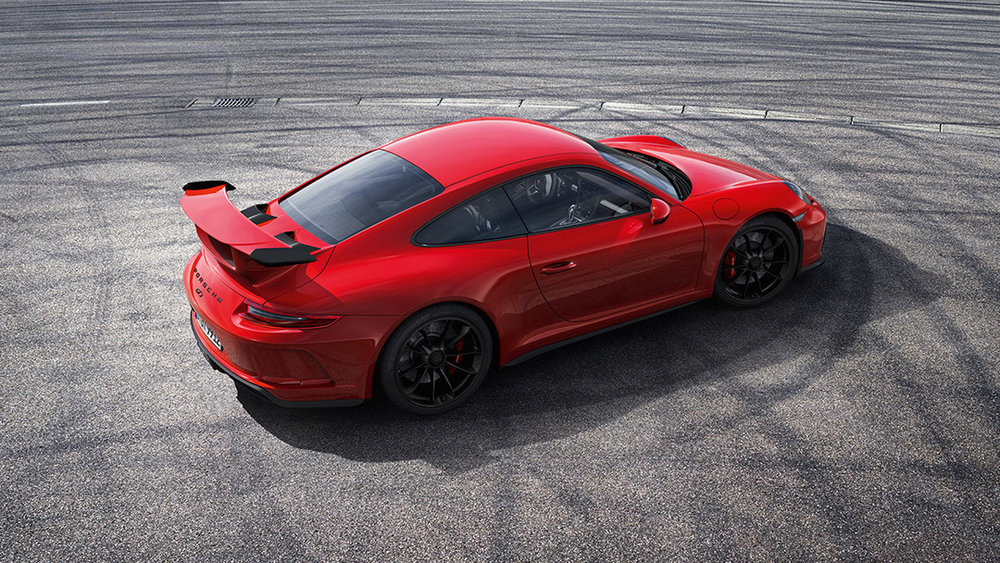 Porsche's entry is decidedly more expensive. You can get the 2018 Porsche 911 GT3 starting at around $143,600, but the Porsche will definitely beat the pants off of the Honda on just about any race course.
It features a 500-hp engine built for racing that is based off of the 911 GT3 Cup. This model has a racing chassis, complete with dynamic engine mounts and rear-axle steering. Android users are left out — the Porsche 911 GT3 only supports CarPlay and offers LTE and Wi-Fi as well. Two Porsche apps for iPhone and Apple Watch — Car Connect and Track Precision — both work with the new sports car as well.
Any well-heeled Apple World Today readers that would like to donate some of these vehicles to the AWT team will be thanked publicly…