My 18-month-old granddaughter sometimes sleeps over at our house, so a night light is useful. Before Elizabeth was born, I hadn't given night lights much thought since my own kiddos were little. Now I realize how handy they are, which is why I'm a fan of SnapPower's SwitchLight.
It's a light switch cover that doubles as a night light. Since no wiring is required, it's a quick-and-easy install. The SwitchLight — available in white, light almond, and ivory — leaves both outlets free for use and packs a light sensor that automatically turns LEDs on/off. It also sports an adjustable switch with bright, dim and off functions.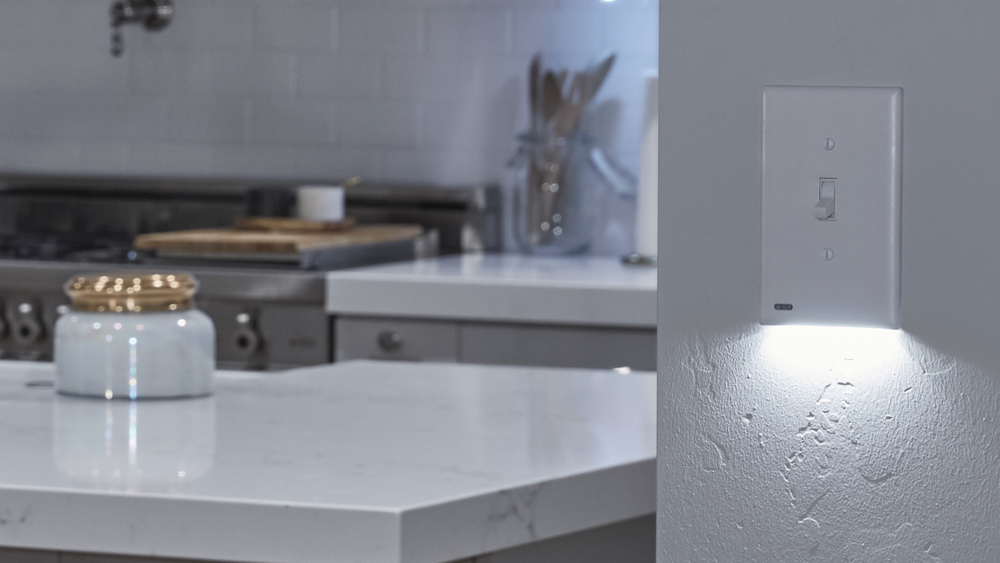 However, there are some caveats. The SnapPower SwitchLight is compatible with single gang, single pole light switches. This means that it installs over a single light switch and will work in areas where one light switch controls the overhead lights. For example, the SwitchLight works great in a bedroom or bathroom, where only one light switch controls the overhead lights. (I use mine in the bedroom.)
The SwitchLight isn't designed to work in areas where two light switches control the same overhead lights (like in a hallway). It will work in these areas as long as the overhead lights are off, and the light switch the SwitchLight is installed on is in the down position.
Also note that areas with two light switches controlling the same overhead lights (like a hallway) sometimes have the light switches installed upside down (with the screw terminals on the left hand side of the light switch instead of the right hand side). If this is the case at your home or business, you'll have to turn the light turned around so that the screw terminals are on the right hand side of the switch before the SwitchLight is installed.
What's more, the SnapPower device won't work on dimmers, motion sensing, or smart light switches because they don't have the required screw terminals for the SwitchLight to draw power from.
Finally, be aware that you can't replace the bulbs. Hopefully, you won't have to since the SwitchLight's LEDs are supposed to last up to 25 years.
If these caveats don't bother you, SnapPower's device may be for you. It's a space saver and is energy efficient, using less than 10 cents of energy for the entire year, according to the folks at SnapPower.
The SwitchLight costs $17 for a single outlet. You can save money if you buy multiple units. It's available in three-packs, five-packs, and 10-packs that let you save 6%, 12%, and 18%, respectively. The SwitchLight is compatible with light switches in the United States, Canada, and Mexico.
Apple World Today Rating (out of 5 stars): ★★★★