Apple has been granted patent involving face recognition, which will fuel speculation that such a feature will be present in the upcoming "iPhone 8." However, the technology could also apply to iPads and Macs.
The patent (number 9,589,177) is for "enhanced face detection using depth information." It allows a device to extract and process facial features from a captured image to identify the person or people in the image, typically by comparison to a facial database.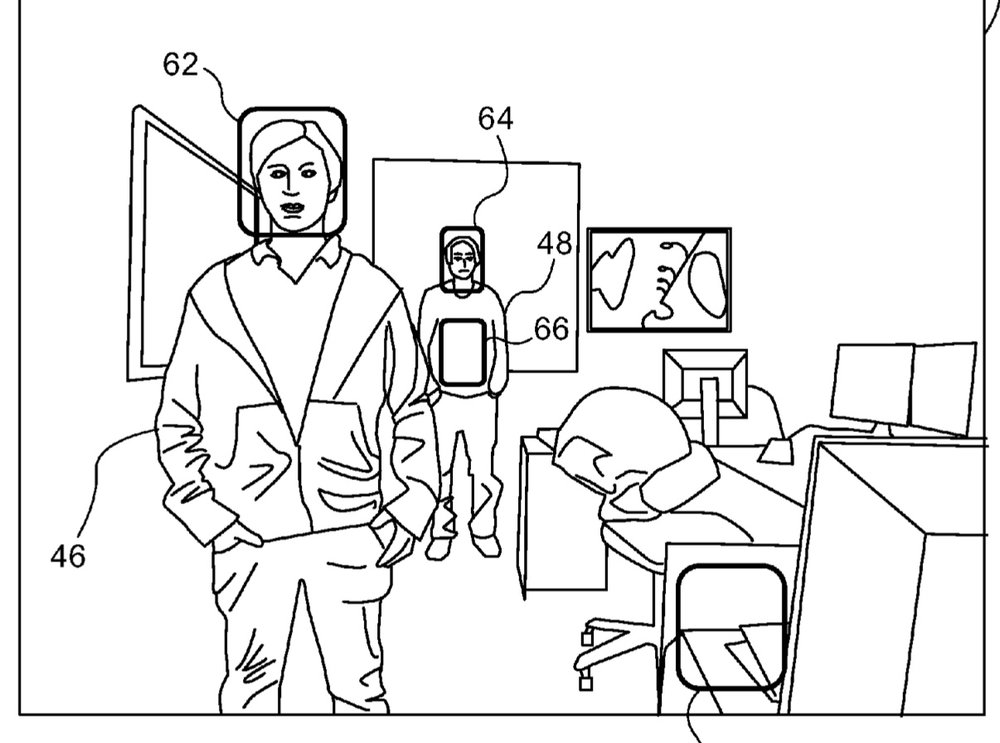 In the patent filing, Apple notes that a necessary precursor to face recognition in many application environments is face detection. This involves processing a captured image to determine whether there are any faces in the image and, if so, determining the location and extent of each face.
Face detection is also useful in other applications, such as content-based image retrieval, video coding video conferencing, crowd surveillance, and intelligent human-computer interfaces. The human face is a dynamic object, however, and has a high degree of variability in its appearance, which makes face detection a difficult problem in computer vision, notes Apple, which is working on ways to overcome this problem.
Apple has also been granted a patent (number 9,588,643) for "electronic devices with hand detection circuitry" that detects whether a user's right hand or left hand is being used to operate the touch-sensitive display. Icons and virtual buttons on the touch-sensitive display would then arrange themselves based on whether the user is right or left handed.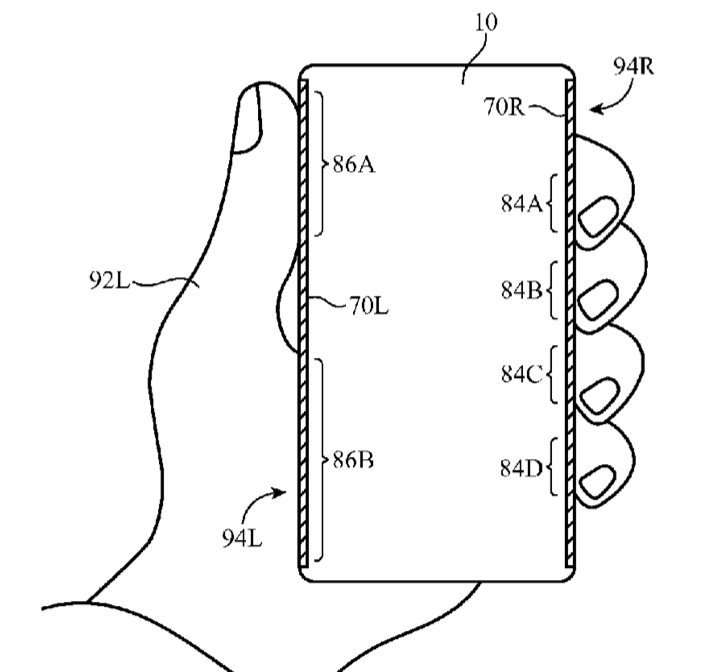 For example, when the sensor circuitry detects a user operating the electronic device with his or her left hand, the control circuitry may position icons and virtual buttons closer to the left edge of the touch-sensitive display so that the icons and virtual buttons are easier to reach with the user's left hand. The sensor circuitry may include one or more touch sensors, proximity sensors, fingerprint sensors, motion sensors, or other suitable sensors capable of gathering information about which hand is being used to operate the electronic device.
Finally, Apple has been granted a patent (number 9,591,339) for an "agnostic media delivery system" that hints at a future Apple TV with a cable TV input — and support for Amazon's streaming service.
For many years, broadcast television was the sole provider of video content to viewer's homes across the globe. As time has passed, and particularly with the advent of the Internet, numerous other sources of video content have become popular.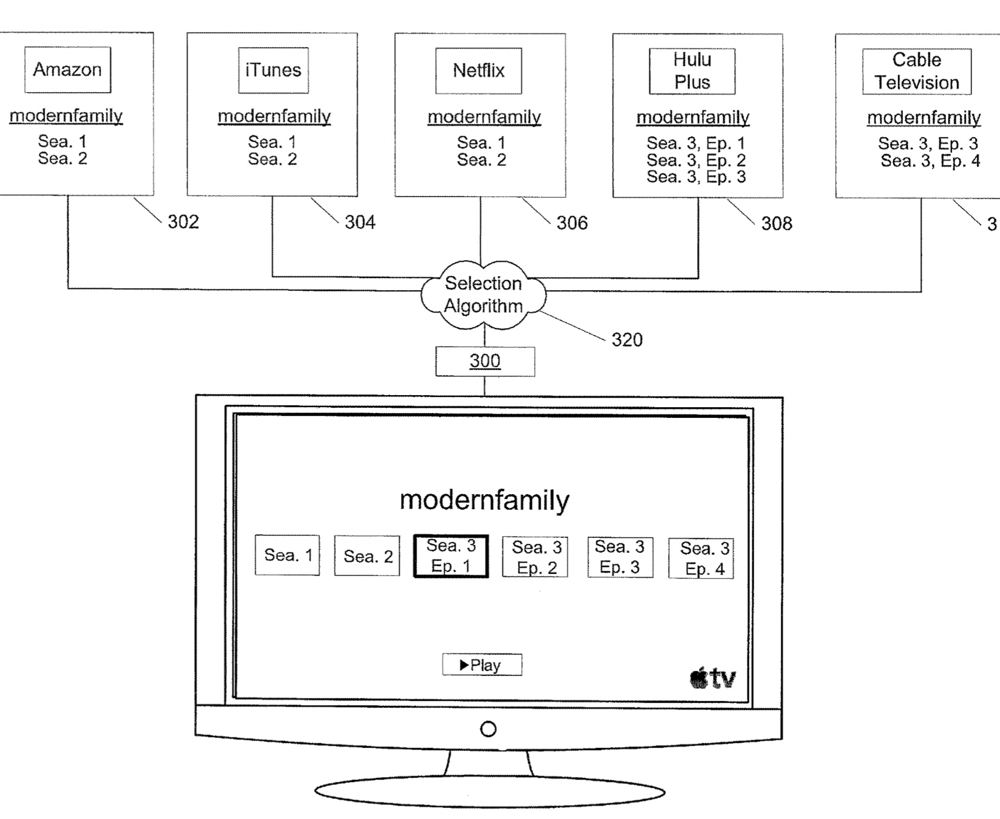 In addition to broadcast television, cable television and satellite based television providers have begun providing access to video on demand and other audio and video content. In addition, special purpose set-top boxes, such as that provided by Roku, provided a gateway for viewer's to access other sources of video content not provided by their television service provider. With such boxes, viewers can connect to these other content providers in order to obtain desired video content.
Apple says that, at present, there are countless video providers in the marketplace. In addition, music and other audio content is available through various communication channels. Many are subscription based services, and some provide free content. While the explosion of video content providers in the marketplace may seem a boon for viewer's, the large number of choices and providers complicates the viewing experience, so Apple says "improved media content delivery systems, methods and mechanisms are desired."
Per the patent, a media content provider includes a data store for storing and serving media content to subscribers. The media content provider continually records and or otherwise stores video and audio content from around the world. Stored content will generally correspond to a large number of other media content providers, such as cable television operators, Internet based media content providers, television networks, and more.
Subscribers to the media provider interact with the media content provider via hardware and/or software mechanisms either provided by the media content provider or conforming to specifications of the media content provider. Based on these subscriber's subscriptions to the other content providers, the subscribers will have viewing, listening, or application execution privileges for content maintained in the data store. Content of a subscriber corresponding to multiple video content providers is maintained and served by a single provider.
Of course, Apple files for — and is granted — lots of patents by the U.S. Patent & Trademark Office. Many are for inventions that never see the light of day. However, you never can tell which ones will materialize in a real product.