Acclivity's Checkout Point of Sale 4, the latest version of the Mac point of sale software used by global business, sports over 45 enhanced features, a faster image processing engine, and Shopify syncing for e-commerce users. What's more, the tight integration between Checkout and Shopify provides stores and boutiques with an end-to-end solution for selling their wares on- and off-line.
The Shopify connector puts a leading e-commerce platform with a long list of third-party plug-ins within affordable reach of Checkout users. And Shopify users who have a bricks and mortar store have the option of linking their web store with the inexpensive Mac point-of-sale app.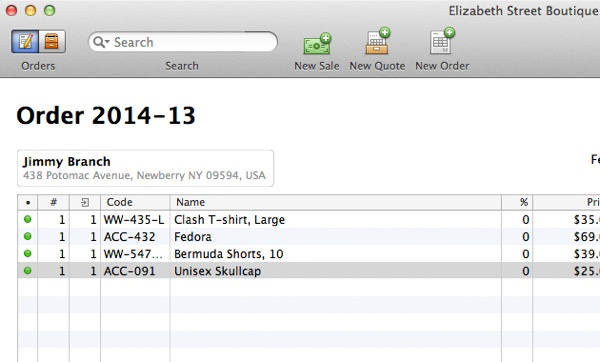 With the Shopify Connector, inventory items and sales invoices sync directly between Checkout and Shopify so there's no re-entry of data. Checkout supports a variety of image formats, including PDF, EPS, JPEG 2000 and GIF (even animated GIFs).
The tool's templates have been modernized, including printing of orders, sales, invoices and purchase orders. Templates now have the option to display notes, packaging slip information, tip, discounts, product descriptions, shipping information, and signature on printed invoices and receipts.
Checkout has the ability to print gift receipts and packaging slips directly from the print dialog box. All invoices and receipts go to a Internationalization translator and can printed in the following languages: English, French, Spanish, Dutch, German, Italian.
Checkout is available immediately from the Checkout website. It has a retail price of $499; a demo is available for download.