On a regular basis, Apple World Today posts a list of notable new apps or app updates that have been released. They may not necessarily be new, but they're popular and deserve mention. Here are today's picks.
iOS Apps/Updates
PixelSplincher has introduced VRHopShop 1.0. It's a $7.99 VR authoring app that lets iPhone and iPad users compile a series of 360 degree spherical photos into immersive VR experiences. Experiences authored in VRHopShop can be viewed in VRHopper using any Google Cardboard-class headset for the iPhone, or on an iPhone or iPad in "magic window" mode, where moving the device around reveals the appropriate view into the 360 degree environment.
Jaime Torres has launched Smile Exercise 1.0. With the $0.99 "smile workout" app, you're required to take three smiling trainings. Once a training is selected, the app will use the front camera to take photos of the user as it detects that they are smiling. When the training session is completed, an animation of all the photos taken are presented along with an option to share the animation as a GIF.
Spotted Places has debuted a free, self-titled travel app. Spotted Places 1.0 offers a social and visual way for anyone to find the best experiences recommended by people they trust and make the most out of their time and money when traveling. Users can see where their friends have been and stay up-to-date with their latest adventures.
macOS Apps/Updates
Pixeleyes has released AutoMounter 1.4, an update to their menu item designed to automatically mount your network shares on macOS.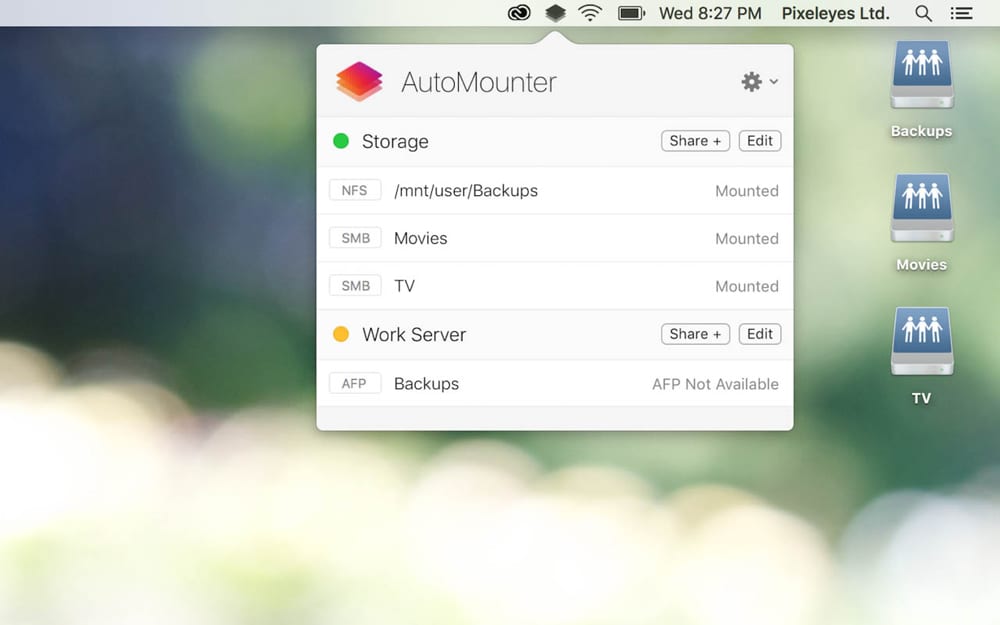 Whenever you change locations, the utility will mount your shares from the available server or Network-attached storage appliance, and they will appear on your Desktop. AutoMounter is secure, uses native macOS frameworks, and doesn't store your credentials. No scripting is required. Version 1.4 adds Bonjour integration, performance enhancements, and bug fixes.
AutoMounter requires macOS 10.11 or later. It costs US$6.99 and is available worldwide exclusively through the Mac App Store.
Cleverfiles has announced Duplicate File Finder & Remover for macOS 10.8.5 or higher. It's available at the Mac App Store for free.
Duplicate File Finder & Remover allows you to scan your Mac for all kinds of duplicates. It also features flexible auto-selection rules, so you won't need to scoop through the duplicates manually.