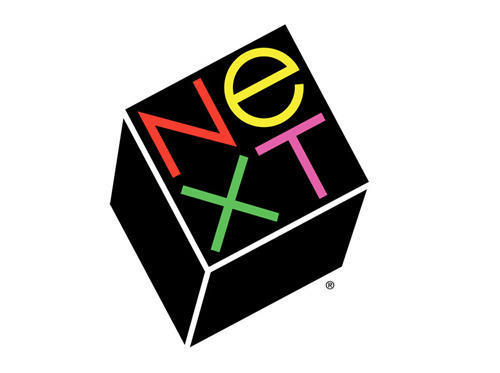 We have four stories today for you, covering the gamut from slowing Twitter abuse to impressive smartphone camera modules. Let's get started:
Twitter begins making changes to slow abuse on the social network
It's the 20th anniversary of Apple acquiring NeXT Software, Inc., a pivotal decision for the development of Mac OS X
YouTube begins livestream broadcasts from iPhone and iPad apps…if you happen to have more than 10,000 followers
We look at a Sony smartphone camera module that not only features extremely high resolution, but can shoot video at up to 1,000 frames per second
The text version of the podcast can be viewed below. To listen to the podcast here, click the play button on the player below. Note to Apple News readers: you'll need to visit Apple World Today in order to listen to the podcast.
Text Version
This is Steve Sande for Apple World Today, and you're listening to the AWT News Update for February 7, 2017.
Back in November, Twitter promised to make changes that would prevent online abuse. Although that promise was made too late to prevent the toxic stew that has occurred over the past year with a highly contentious election cycle and half of the US electorate being unhappy with the results, the team announced today that they'll be taking steps to drastically slow the creation of abusive accounts, clean up search results, and hide "low-quality" tweets. To start with, Twitter is going after "people who have been permanently suspended and stop them from creating new accounts." For example, Twitter's VP of Engineering noted late last month that the company might stop some of the abuse by looking for users with multiple accounts in a single app. If a user creates multiple accounts and some are suspended while using a single app, Twitter can identify those problem users and keep them from creating even more accounts for the purpose of verbally abusing others.
Speaking of Twitter, user Charles Arthur tweeted that today is the 20th anniversary of the day that Apple acquired NeXT Software, Inc. That acquisition is very important in the history of Apple, as NeXT software development tools and the NeXTStep operating system were a key part of the development of OS X. Arthur also pointed out that if you had made an investment in Apple on that day — February 7, 1997 — you would have made a ton of money by now. At the time, Apple's stock price — adjusted for stock splits since then — was $0.56 a share. It's now hovering around $130 per share. So purchasing a thousand shares of Apple stock back then would have cost the equivalent of $560 and it's now worth $130,000.
Do you have over 10,000 subscribers to your YouTube channel? If so, you'll now be able to livestream to those followers from the iPhone and iPad apps as YouTube tries to compete with Twitter and Facebook in the livestream market. If you don't have that many followers, hold on…because YouTube says that mobile streaming will be available to everyone soon. The current limitation appears to be part of a phased rollout. To go live, users just need to launch the app and tap the capture button, which then asks if the user wants to record video or start a live stream. Streams can be searched for like traditional YouTube videos, and will also be recommended to YouTube users. Live comments will appear on top of videos, and to let streamers make more money, YouTube is launching something called "Super Chat". Viewers will be able to pay to have a comment highlighted in colors or pinned to the top of a stream window for up to five hours. Those paid comments will be moderated to prevent abuse.
Apple's products are made up of components from a variety of manufacturers, and one company that supplies a lot of camera modules for iPhones and iPads is Sony. The company has announced a new smartphone image sensor that has its own onboard memory, which allows it to capture high definition video at much higher frame rates than today's smartphone cameras. The new sensor uses a three layer stack of components with a back-illuminated CMOS image sensor on top, dedicated DRAM just underneath, and the rest of the circuitry on the bottom. With the high-speed dedicated memory, the camera eliminates distortion that caused when photographing or capturing video of objects in motion. But the biggest advantage is that it can capture 1080p video at up to 1,000 frames per second, which is just over eight times the 120 frame per second rate of the iPhone 7 camera. The initial modules have a resolution of 21.2 megapixels and can capture still photos at 19.3 megapixels at up to 30 frames per second, 4K video at 60 frames per second, and full HD at 240 frames per second. Perhaps someday we'll see this super sensor show up in future iPhones.
That's all for today; I'll be back tomorrow afternoon with another edition of the AWT News Update.