Consumer spending analytics company TXN says that Apple Pay is on the rise, based on data from its panel of over three million consumers. Analysis of credit card bills from banks that distinguish Apple Pay transactions suggest that usage of the payment method grew by slightly over 50% in the 12 months ending December 2016.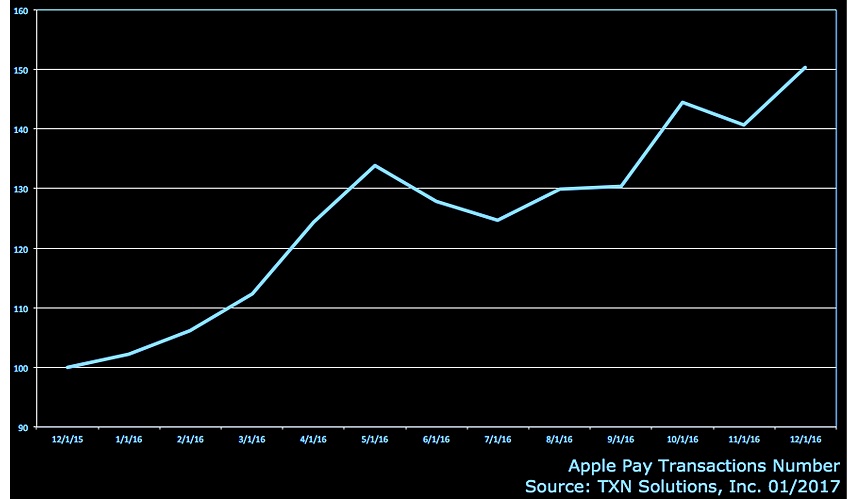 Overall, Apple Pay usage has been growing steadily over the last year, according to TXN. The number of monthly Apple Pay transactions grew by 50% between December 2015 and December 2016.
"In conclusion, Apply Pay had strong growth in 2016, but still accounts for a fairly small percent of all credit card transactions, leaving lots of room for further growth," says TXN. "The businesses with fastest Apply Pay adoption are unsurprisingly apps and websites popular on Apple mobile devices."
Apple Pay works with the iPhone 7, iPhone 7 Plus, iPhone 6s, iPhone 6s Plus, iPhone 6, iPhone 6 Plus, iPhone SE and Apple Watch. When paying within apps, Apple Pay is compatible with the iPhone 6s, iPhone 6s Plus, iPhone 6, iPhone 6 Plus, iPad Air 2, iPad mini 3, iPad mini 4 and iPad Pro. It's also macOS Sierra compatible.