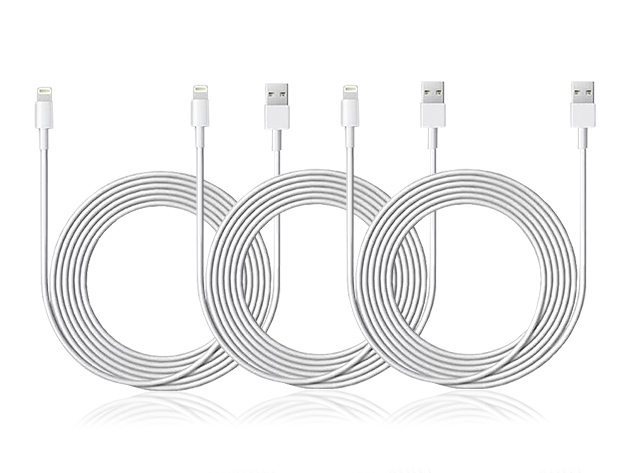 The old saying goes "You can never be too rich or too good-looking", and we'll add a third adage to it: "You can never have enough Lightning cables." That seems to be the thought of a lot of Apple World Today readers, as our deal on a 3-pack of 10-foot MFi (Made For iPhone) certified Lightning cables for just $22 is a perennial favorite.
Sure, you could pop on over to your local Apple Store and spend $19 for a measly 3-foot cable, or for $3 more you could get three ultra-long 10-foot cables. What's the better deal? You make the call.
Order 'em today and have cables on hand for the next time you lose or break one! And remember, if you refer a friend to the Apple World Today Deals Shop, you can get $10 off and make this deal even more of a bargain.