In a previous review, I mentioned that I wasn't overly impressed with the LG UltraFine 4K, one of the monitors LG co-developed with Apple for use with the 2016 MacBook Pros. Thankfully, the UltraFine 5K addresses some of its smaller siblings' shortcomings (which it should since it's more expensive).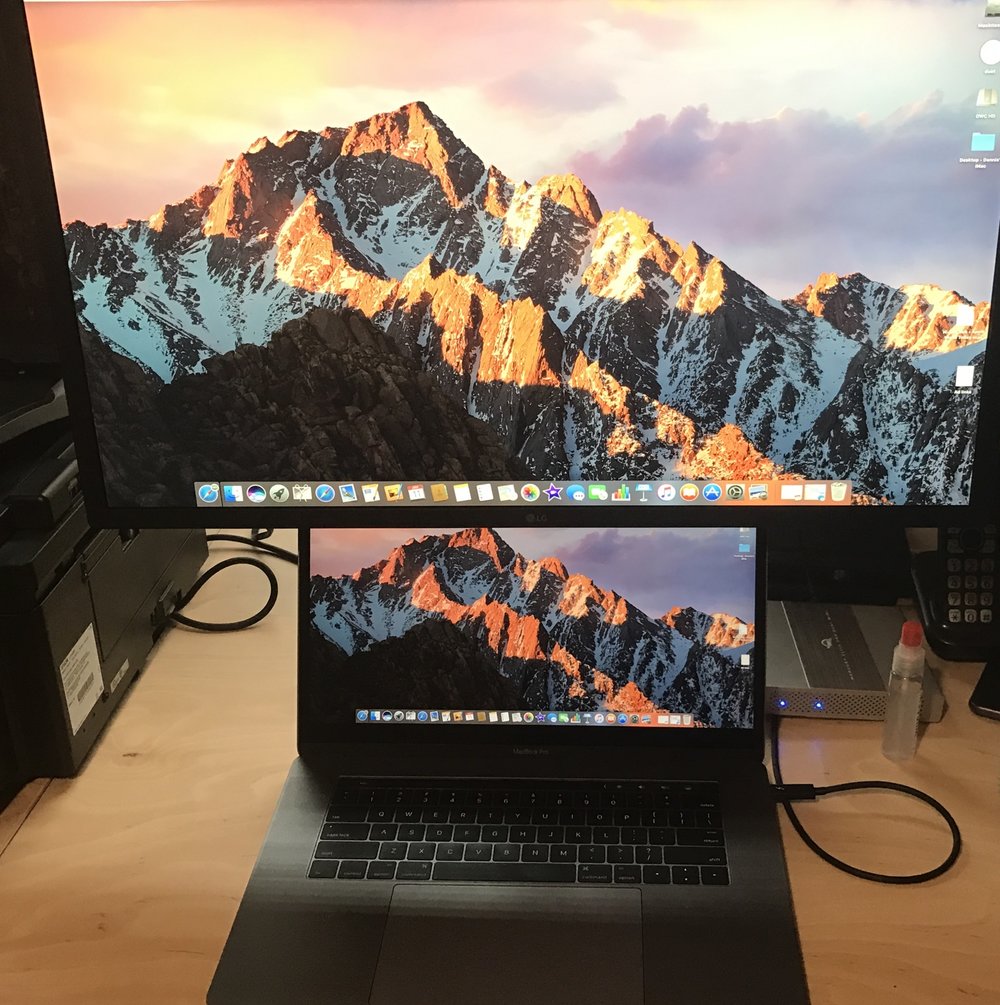 For example, the 5K has a built-in camera/mic for FaceTime calls, which the 4K lacks. The bigger display also feels sturdier; the smaller monitor seemed a bit flimsy to me. That said, the LG display still looks boxy, clunky, and unsexy compared to the late Thunderbolt Display and that of the iMac.
The 27-inch display on the LG UltraFine 5K — which is 18.3 inches high, 24.6 inches wide, 9.4 inches deep, and weighs 18.7 pounds — is gorgeous. It boasts a 5120-by-2880 resolution, 14.7 million pixels, P3 wide color gamut, and 500 cd/m² of brightness.
Using it with your new Apple laptop is easy. A single Thunderbolt 3 cable (included) provides up to 85W of charging power to your MacBook Pro with Thunderbolt 3 (USB-C) ports. The cable can transit 5K at 60 Hz. Three downstream USB-C ports (5 Gbps) offer additional connectivity and power to compatible devices and accessories.
As with the UltraFine 4K, there are no buttons on the UltraFine 5K; not even a power button. You adjust all settings via macOS with the MacBook Pro.
The UltraFine has built-in stereo speakers. The sound is mediocre; they lacked the deep bass and crispness I was expecting after hearing they utilize LG's "Rich Bass" technology. Both LG displays' speakers sound tinny compared to those on the iMac.
One advantage the LG display stand has over the iMac (and the discontinued Thunderbolt Display) is that you can not only tilt it, but can adjust its height. If you use the tallest setting, you can "tuck" the top of your 15-inch MacBook Pro behind it, mirror the displays, and use the Touch Bar on the new laptops. If you're a Touch Bar fan, this is the only way to go as Apple offers no external Touch Bar keyboards (although I'm expecting to see one with a 2017 iMac).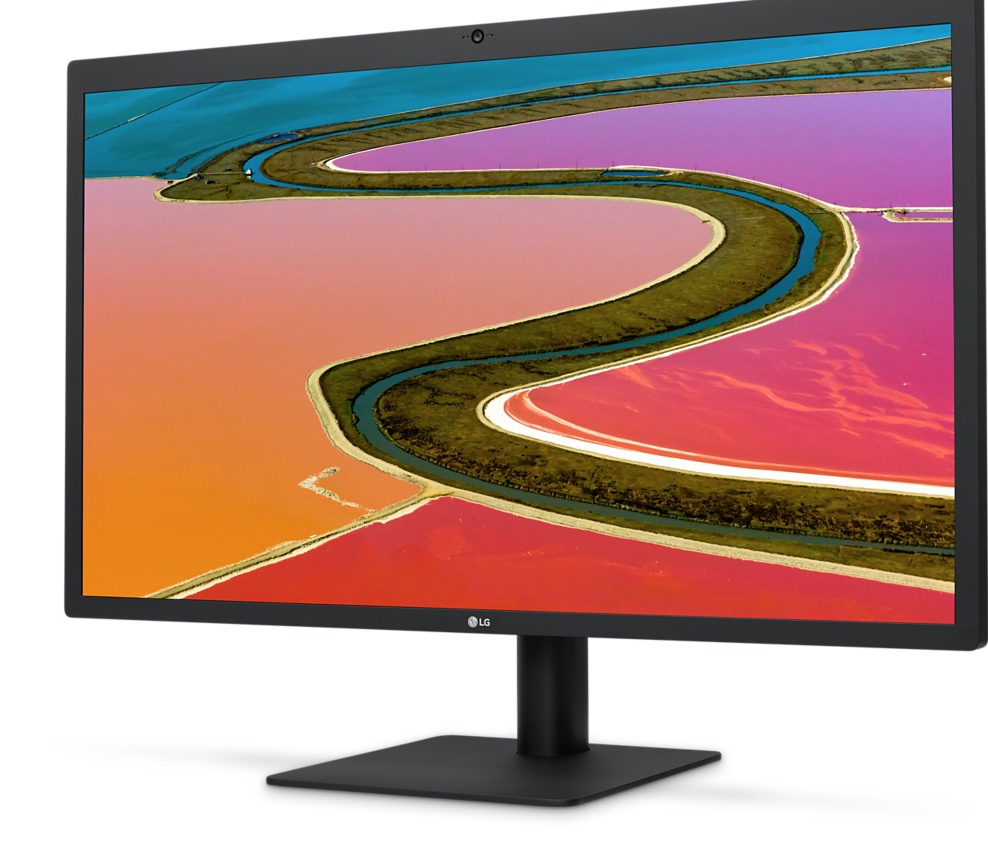 Using the 13-inch MacBook Pro 2016, you can drive one 27-inch LG UltraFine display at its full 5K resolution at 60 Hz. Using the 15-inch MB Pro, you can drive one on each side.
The LG UltraFine 5K Display is currently priced at $974, a $325 price cut from its original price of $1,299.95. However, as of March 31 it will return to its original price. If you're interested, you might want to grab one now. (By the way, it ships with a VESA mount, which is a nice extra.)
Should you buy it? If you're a 2016 MacBook Pro user who wants to be able to connect to an external display, yes. The features are very Apple-like, even if the design isn't. The UltraFine 5K works great. Just try not to look at any nearby 5K iMacs while you're using it.
Apple World Today Rating (out of 5 stars): ★★★★