On a regular basis, Apple World Today posts a list of notable new apps or app updates that have been released. They may not necessarily be new, but they're popular and deserve mention. Here are today's picks.
iOS Apps/Updates
Dramatic Software has debuted Who Gave Me What 1.0. It's an US$0.99 gift tracking app that allows you to keep track of gifts received, why, who they were from and whether or not you have thanked the sender. Givers and occasions can be added just by typing in a name, and they can be reused for any subsequent gift.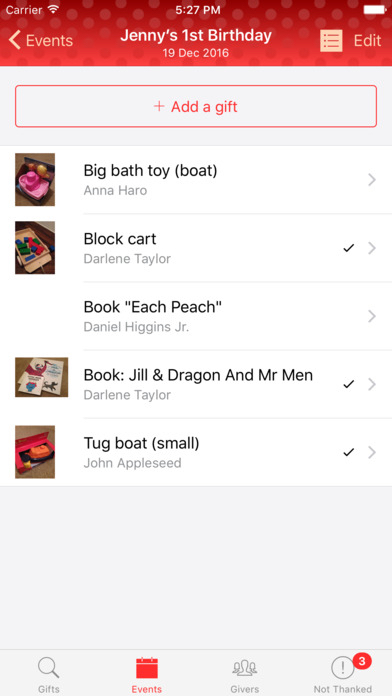 Duo Pisceses has introduced Match Me 1.0. It's a free brain training game developed with the aim to help improve memory retention, as well as enhancing fast pattern recognition, and concentration. Reveal any two cards at one time to match a pair of the same image. The goal is to reveal all the cards in the fewest moves. Users can either select images from their photo album, or take a photo and use them as the pattern recognition targets.
Dejal Systems has debuted Chicken GIFs 1.0. It's a $0.99 iMessage sticker pack for the iPhone and iPad that includes a bunch of, well, animated stickers of chickens.
macOS Apps/Updates
AKVIS has released the $17 "romantic" Vintage Pack, a picture frame pack that includes 100 designs (50 horizontal and 50 vertical).
To use the frame packs, you need to have installed one of following programs: AKVIS Frames (available for free) or AKVIS ArtSuite ($49 for the plug-in version and $69 for the standalone version). The AKVIS products run on macOS 10.7 and higher.