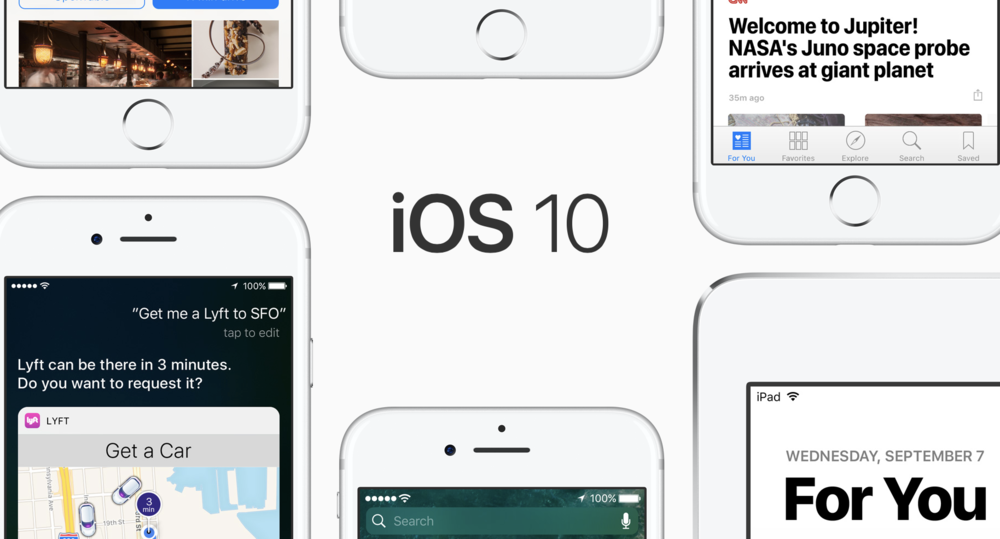 Although we've been hearing a lot about new products during the past week, it's actually day one of CES 2017 in Las Vegas, NV. Here's what's new from CES and from the world of Apple:
We do a quick run through the myriad Apple-related announcements made today at CES 2017
A new version of the Google Calendar app for iOS devices adds integration to Apple's HealthKit framework
iOS 10 adoption is now at 76%, a huge leap from the end of November
The text version of the podcast can be viewed below. To listen to the podcast here, click the play button on the player below.
Text Version
Hi, this is Steve Sande for Apple World Today, and this is the AWT News Update for January 5, 2017.
Although events have been happening all week, today's the first official day of CES 2017, the Consumer Electronics Show in Las Vegas, Nevada. If you've been updating the Apple World Today web page today, you've probably noticed a lot of announcements that deal with the world of Apple. In a nutshell, we've heard about new dock lines for the 2016 MacBook Pro from Henge Docks, three new ViewSonic monitors that work with Apple's USB-C equipped MacBooks and MacBook Pros, a new Griffin MagSafe replacement for the 2016 MacBook Pro, a drop-protective MacBook shell from Speck, a virtual gaming environment from Nvidia, CalDigit's new Thunderbolt Station 3 Lite, an in-dash Apple CarPlay compatible infotainment system from Clarion, new HomeKit-compatible products from D-Link, Leviton, Honeywell, and Yale, and a new cord-cutting solution from Mohu that will be available at Best Buy in late spring. You can read more details about these and other products on Apple World Today at appleworld.today and appleworldtoday.com.
Users of the Google Calendar app for iOS devices just got a new feature in an update that adds integration with Apple's HealthKit framework to automatically track completion of fitness goals. In 2016, Google added a "Goals" feature to Google Calendar that let users schedule goals for recurring activities like workouts, but they had to manually mark them as completed. With the new version of Google Calendar for iOS, the app can read workout data from the Apple Health app directly and can automatically mark daily workout goals as completed. In addition, the app can use workout data from HealthKit to fine-tune goal schedules to times that more accurately reflect the actual times that users do workouts.
The recent holiday season meant a lot of new iOS devices under the Christmas tree, and that has been reflected in the latest iOS 10 adoption rate numbers. As of today, Apple's Developer App Store Support page shows that iOS 10 is running on 76% of all active devices. That's up sharply from late November when the number was at 63%. 18% of current active devices are still running iOS 9, while only 6% of all of those iPhones, iPads, and iPod touches are running iOS 8 or lower. Expect to hear sales figures from Apple during its earnings call for the first fiscal quarter of 2017 — ending December 31, 2016 — on January 31 at 5 PM ET.
That's all for today; I'll be back tomorrow afternoon with another edition of the AWT News Update.