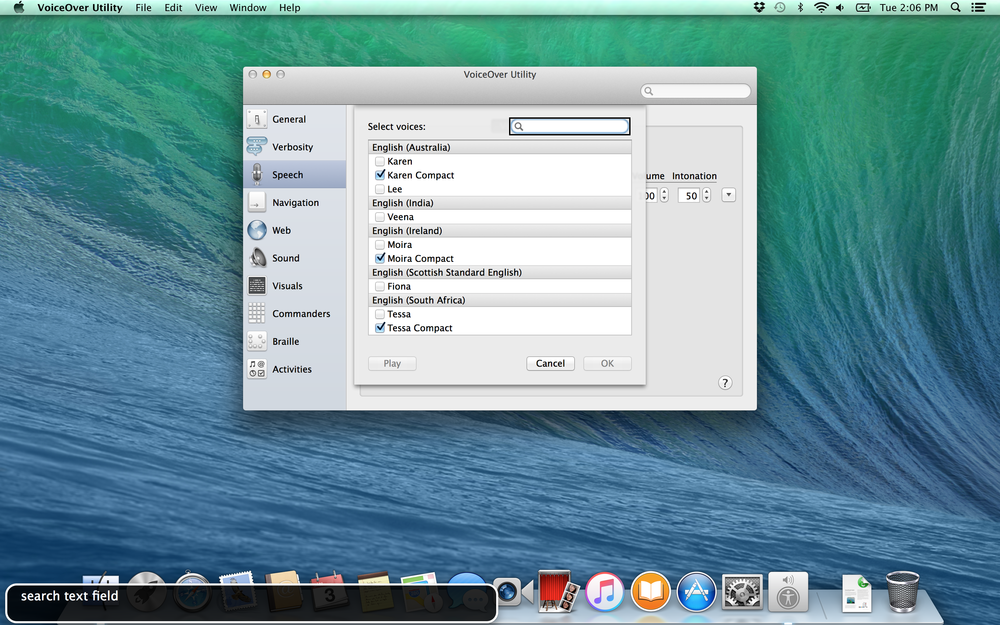 This is the ninth post in our annual 12-part series covering the accessibility features we would like to see Apple bring to its products in the coming year.
This series is being put together by Accessibility Editor Alex Jurgensen, with the help of several contributors.
For the ninth request of Christmas, we ask Apple to give to us:
9. The Ability to Use the Enhanced Siri Voices in macOS with VoiceOver
Siri has been shipping with voices created especially for the personal assistant for a while now. These voices come in both an enhanced and compact version. The enhanced versions are high-quality and are both responsive and pleasant to use. The compact voices are lower in quality and correspondingly less pleasant to use.
On recent versions of iOS, Apple has begun allowing users to use the enhanced and compact Siri voices as their voice of choice with VoiceOver. This means that VoiceOver can read text and controls out using the aforementioned voices.
As of macOS Sierra 10.12.2, Apple has not yet enabled Mac users to use the enhanced or compact Siri voices with VoiceOver.
We ask Apple to enable the use of the enhanced and compact Siri voices in macOS. This would increase the number of high-quality voices VoiceOver users have to choose from and lead to further customizability of the screen reading experience.
The Previous Posts:
8. A System-wide Spellchecker on iOS
7. An Enhanced Spellchecker for Mac OS
6. A Rewritten "Activities" System for VoiceOver on the Mac
5. A Reimplementation of the Classic Mac Startup Chime
4. Braille Display and Keyboard Support for the Apple TV
3. A Free USB Type C to USB Type A Dongle
2. 6-Key Braille Input for macOS