Amped Wireless announced its first high power tri-band range extender and router series, the HELIOS and HELIOS-EX, at this week's CES 2017 at the Consumer Electronics Show (CES) in Las Vegas.
The HELIOS-EX High Power AC2200 Tri-Band Wi-Fi Range Extender, is compatible with any router and can increase coverage up to 12,000 square feet. It features DirectLink Technology that yields speeds up to two times greater than other range extenders using a dedicated connection to the home network, according to Jason Owen, vice president of Networking at Amped Wireless.
The HELIOS-EX Range Extender has maximum signal magnification via 12 high power amplifiers and four high gain antennas (one internal, three external). The HELIOS-EX Range Extender and HELIOS Router both feature MU-MIMO technology so data can be delivered to multiple devices at once without a lag in streaming or downloading. They're also both built with gigabit ports and USB 3.0 file sharing capabilities.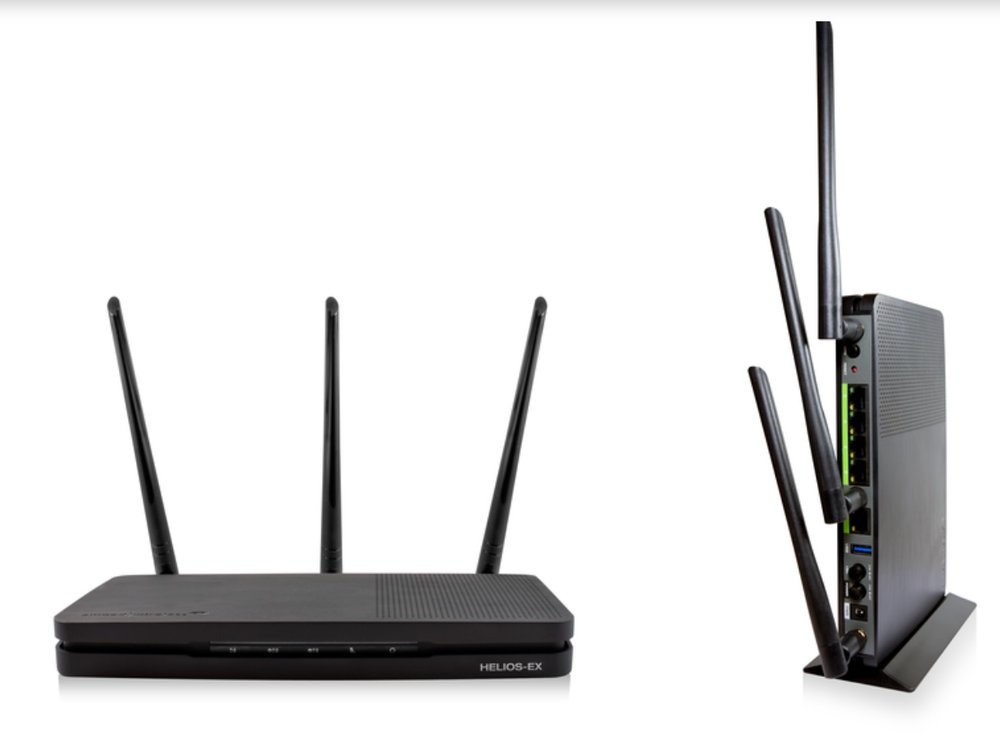 Connections are maximized with speeds up to 399Mbps via the 2.4GHz band and up to 866Mbps via each of the two 5GHz bands. Additional features include the ability to create guest networks and regulate user access, and the option to control the distance of the Wi-Fi network's extended reach. The HELIOS High Power AC2200 Tri-Band Router maximizes throughput by giving client devices three different bands to connect to.
The Tri-Band Extender, on the other hand, uses the second 5GHz band as a dedicated link to the router via DirectLink technology. This dedicated connection means the remaining two bands are free for client connections, resulting in up to twice the connection speeds of standard range extenders, according to Owen.
The HELIOS-EX High Power Tri-Band AC2200 Wi-Fi Range Extender with DirectLink (RE2200T) will be available via brick and mortar retailers and online retailers in late February at a retail price of US$179.99. The HELIOS High Power Tri-Band AC2200 Wi-Fi Router (RTA2200T) will be available at the end of quarter one 2017 at a retail price of $179.99.