I grew up listening to radio more than any other means of entertainment including television, so I developed a deep interest in radio. The iPhone lets me continue that interest with a greatly expanded world of listening possibilities.
When you think about radio, you might first think of terrestrial radio such as your local FM or AM stations. Many local radio stations now broadcast online, offering free content that's easy accessible on your iPhone. There's music in any genre you might desire, talk radio, sporting events, foreign-language broadcasts, old-time radio dramas and westerns, college radio stations, and even stations that do nothing but play nature sounds to help you sleep. There are even many small local radio stations that offer high school sports and very localized news.
One app I use daily for many hours is TuneIn Radio. TuneIn offers all the content I listed above, and more. You can use a free ad-supported version of the TuneIn app or an ad-free version by making a one-time in-app purchase of US$3.99.
TuneIn lets you you "tune in" to many traditional radio stations that broadcast on the Internet. Almost anything you receive on your automobile AM/FM radio can be found on TuneIn radio. Even if you don't find the exact station, you can find one that's similar. There are many local and small stations that broadcast to TuneIn radio — even our small local AM station that offers very localized news and farm reports is available world-wide on TuneIn.
If you don't want to listen to one particular radio station, TuneIn lets you listen to music by genre such as jazz or new age, or it will group tunes by decades all the way back to 1920s music. There are even language courses that are broadcast through the service.
You can record a song or broadcast with TuneIn Radio for playback later, but that recording cannot be shared or sent to another device. If there's a program that comes on at a certain time of day that you want to hear later, it's possible to set up a scheduled recording.
TuneIn has over 100,000 real-world radio stations and over four million on-demand programs and podcasts. TuneIn now offers a premium service for $7.99 per month that includes the audio of every Major League Baseball game as well as NFL and NHL games. TuneIn has a library of over 50,000 audio books as well as 600 additional commercial free stations. There are also thousands of fire, police and other emergency services from the U.S. and around the world broadcast on TuneIn.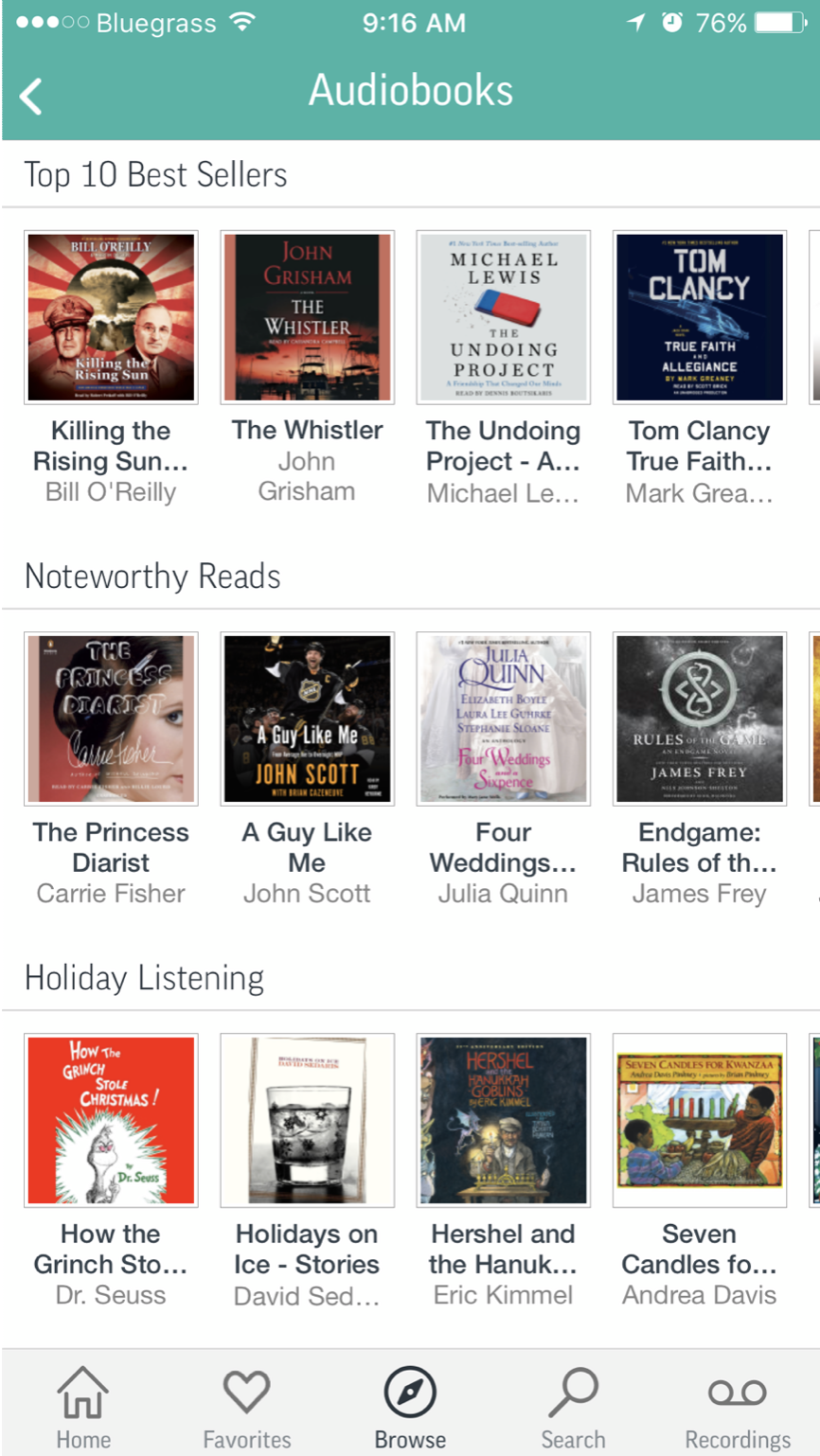 One TuneIn bonus I was not expecting was that the premium subscription is available with Apple's family plan. My wife is a prolific reader, so I purchased the $7.99 monthly TuneIn plan for her so she could have access to the vast library of books. I then noted that my TuneIn account was also flagged as premium, and I had access to all premium content.
For avid readers, the books included with TuneIn premium are well worth the $7.99 per month fee. There is no limit to the number of booksyou can listen to per month. One book I was interested in was listed on TuneIn just a week or so after being published.
With Winter here in the Northern Hemisphere, the longer nights provide a good time to listen to a broadcast or a new book. TuneIn offers a world of listening. They offer the first month of premium service for free so you can see if you are interested. I personally find the $7.99 monthly TuneIn premium subscription to be one of the best app values today due to the amount of audiobooks, music and sports contents available.