Distil Union's U.S.$44.99 Wally Wallet case combines a wallet and iPhone case in a handsome, minimal design. It's a fine product in its class (I've tried the version for the iPhone 7 Plus), though I've still not streamlined my life enough to ditch my traditional wallet.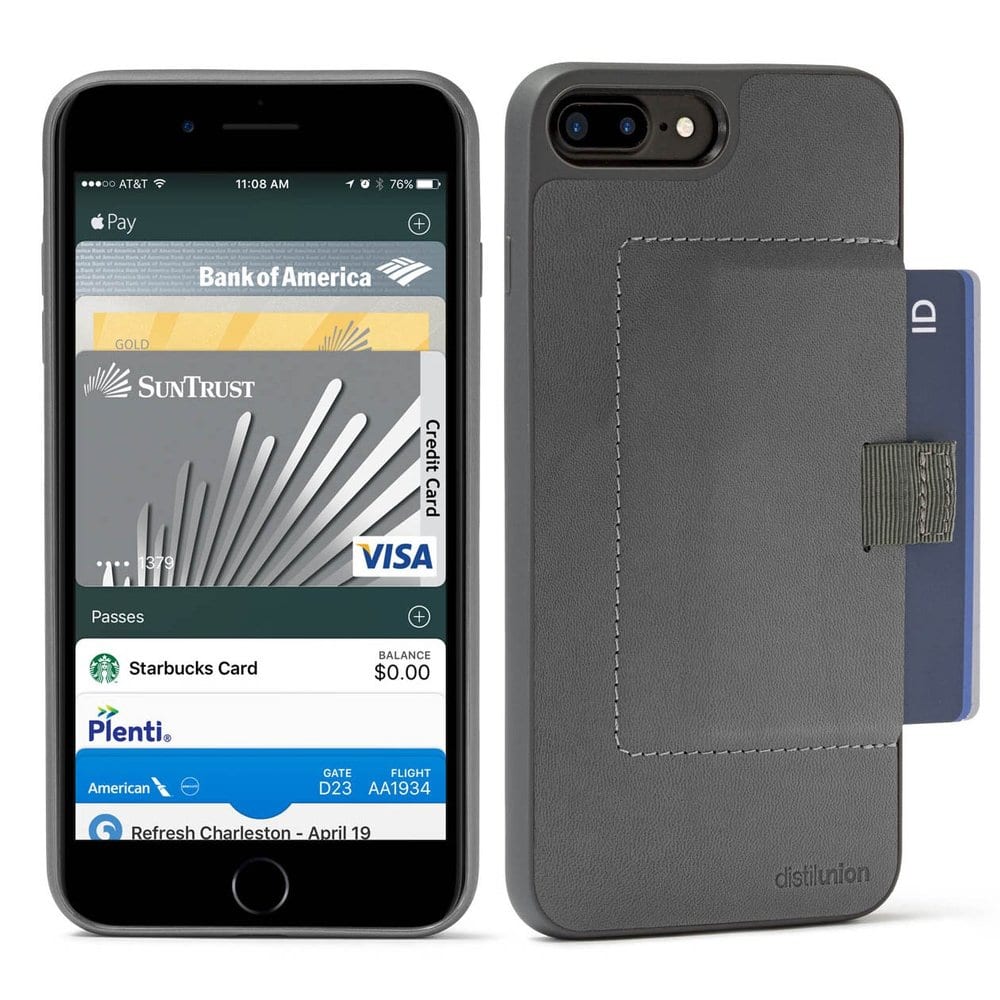 I have more than three cards (ID, rewards, bank, etc.), as well as a few (too few) bills in my wallet, so I haven't made the move to a wallet case yet. Also, whether you can comfortably place an iPhone 7 Plus with a Wally Wallet installed in your pockets is another matter. It fits okay in the lower pockets of my cargo pants, but is simply too big to fit comfortable in my blue jeans pockets.
However, I do know some folks who have made the move to a wallet case. The Wally Wallet should suit their needs well. It sports an integrated leather pocket to hold about four cards and some folded bills— without looking like a wallet. The Wally Pull-Tab ribbon lets you quickly access the cards. The wallet case is NFC compatible for keyless usage or tap-to-pay.
It's also elegant. The Wally Wallet is crafted from premium leather and features a protective, shock absorbent bumper.
It's compatible with the iPhone 7, 7 Plus, 6/6s, 6 Plus/6s Plus and SE. The Wallet Wallet is available in "ink" and "hickory" flavors (I prefer the latter).