One of my favorite things to do with an iPhone is to broadcast from a remote location when the situation warrants. Just this past week our local county seat had an extended power outage lasting most of the day, and I was able to show live what the town looked like with all businesses and traffic lights dark. It's not only enjoyable, but can perform a public service to others.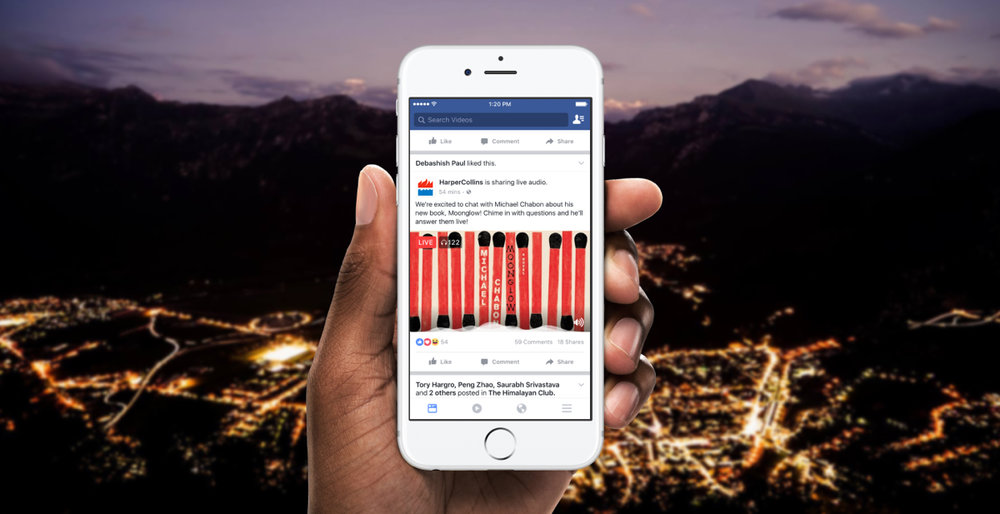 There are many times, though, when I would prefer to broadcast audio only. I often have situations where I am teaching a class or giving a talk. Others are interested in hearing, but there is no applicable video to send or that would be of interest. I've often searched for an app that would permit me to broadcast audio only and let me basically be a "radio" station where others can listen. My search has been in vain — but now that is about to change.
Yesterday Facebook announced a companion service to their Live Video— Live Audio. One will be able to go live on Facebook and include just audio. This opens the door for anyone to podcast, report like a radio station from a remote site, or simply address an audience of certain listeners. If it works like the live video, you'll be able to choose your audience whether it be global or a predetermined group.
Right now live audio is in limited testing with the BBC and a few well known personalities. Facebooks' live audio feature is expected to be available to everyone sometime next year.